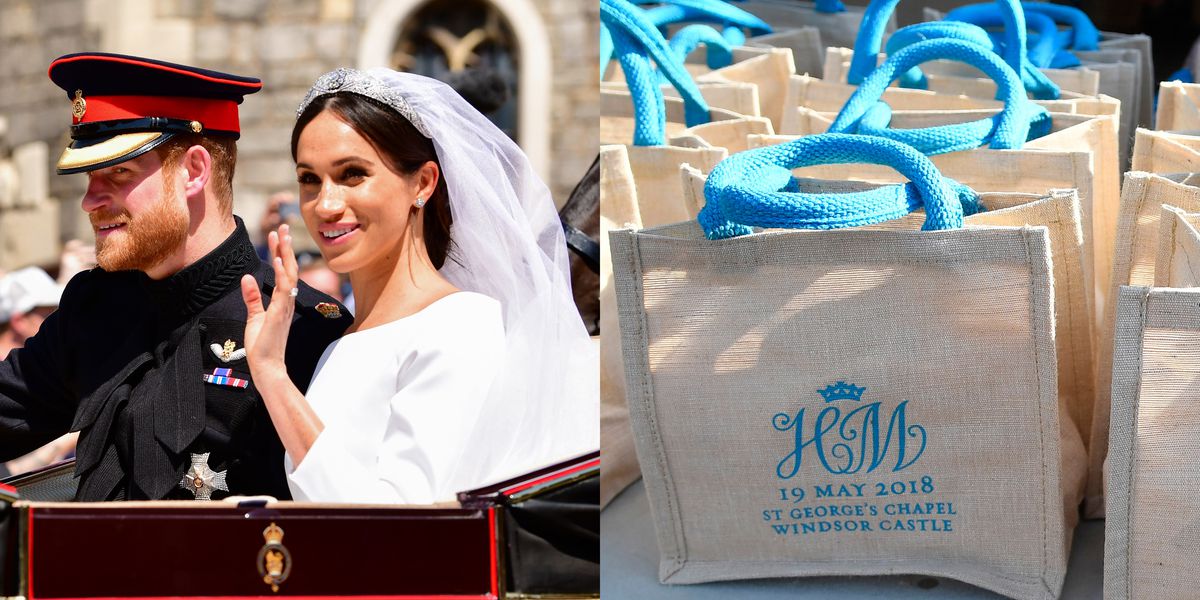 Didn't get invited the royal wedding? No worries. Hop on over to eBay and you could pay $2,700 for some commemorative shortbread instead. That's right. Several attendees of the royal wedding or more specifically, several of the 1,200 members of the public invited to watch the proceedings from outside the chapel " have listed their complimentary canvas gift bags on eBay.
Claire Oliver, 31, was one of the 1,200 non-VIPs invited to spend the day outside St George's Chapel as Prince Harry and Meghan Markle got married on Saturday. She is from Cambridge but lives in south-east London and works in HR for Troup Bywaters, an engineering group heavily involved in offering apprenticeships to get more young people in work a cause close to Harry's heart.
Hours after the wedding, she posted her free commemorative gift bag on eBay. She has now gotten a buyer who bought it for £21,400.
One seller said: 'Buy a piece of history and memorabilia to celebrate a momentous special day for Britain's and the royal family'.Another hoping to cash in on the international market said: 'I'm happy to send the gift bag internationally if you're happy to cover the postage'.
One seller is selling PDFs of the order of service for £5 when you can still get it for free via the royal family's website.
It contains the page saying Thomas Markle would give away his daughter that could not be changed in time for the wedding.
One later claimed they would donate the cash to charity but had initially 'forgotten' to mention it on their eBay posting.
In case you were considering placing a bid for one of these treasures, don't. Here are all the boring-ass things inside:
a wedding order of service
a map, like the kind that litters the ground at Six Flags
a welcome letter from Harry and Meghan
a bottle of water (branded)
a coupon for 20% off in the castle gift shop.