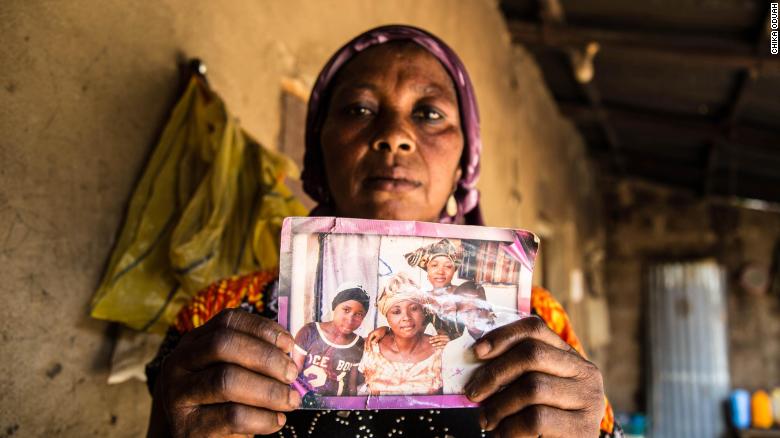 A Mother's pains in Leah's four months captivity. Staying alone in a mud house, Rebbeca is desperately waiting for her daughter, Leah, to return. Rebbeca, a mother of two, a boy and the only girl in captivity who refused to denounce her religion, decried that no official from the federal, state governments or even the school principal knocked on her door to sympathize with her she said that government had kept promising to Nigerians that her daughter would be safely rescued without keeping the family abreast"It's very sad and frustrating each time we hear something from the Media about our daughter. Recently, the government said that negotiation for my daughter's release is complicated.
Mrs Rabecca Sharibu, mother of the only Dapchi schoolgirl under Boko Haram captivity said she has reunited with her beloved daughter, Leah, four months after. The mother, said, her brave Leah appeared to her midnight in a red dress and hugged her with a broad smile, "I finally got my freedom Mama," she said. Rebecca said the minutes of the excitement was cut short when she suddenly woke up to realise it was a dream. Fielding question on whether they had a memorable discussion, the anxious mother said: "Yes, we hugged each other very tide in such a way that no force can separate us before narrating to me her ordeals."Mama, I really suffered in their hand.
We use to sleep on leaves and barely take bath.but, they fed me well" she said."That minutes of excitement nearly took away all my sorrow. Sadly, it was a dream. I cried when I opened my eyes and realized it was a dream. I tried going back to sleep for more discussion but I couldn't. I cried throughout that night and pray that God should make it a reality".On whether she would allow Leah to continue in the school, Rebecca said, "She rather stay out of school than returning to GGSTC Dapchi. I already transferred her brother to a school in Jos. She is the only one I am waiting for now".