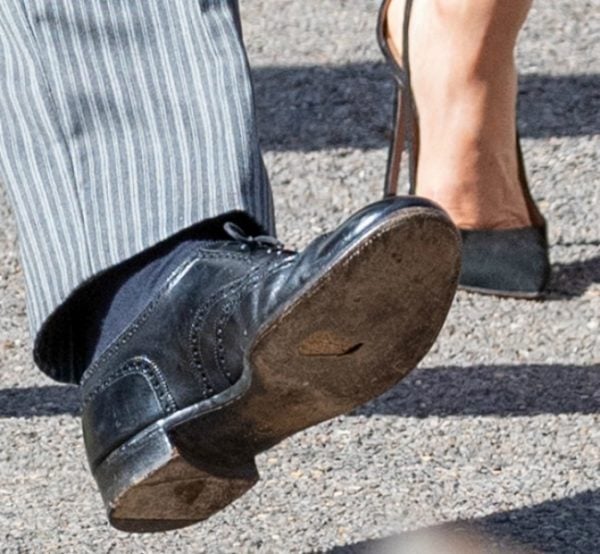 All eyes were on Prince Harry and Meghan Markle over the weekend but there was just one main focus in the headlines. Meghan Markle's so-called wardrobe malfunction celebrating her 37th birthday at the wedding of her husband's close friend Charlie van Straubenzee and Daisy Jenks, the newly-appointed Duchess of Sussex's dress unfastened itself for a brief second. We know, royal scandal, right? (We're rolling our eyes too).
But eagle-eyed fans have spotted something much worse than a tiny glimpse at Meghan's bra. Harry, who was his friend Charlie's best man on the day, arrived at the church separately from Meghan as he had to help the groom with pre-ceremony arrangements see, Prince Harry wore shiny black shoes to the event, featuring a large hole in one of the soles. Ah, royals, they're just like us andYep, that's a hole.below is people's priceless response;
JM: If #PrinceHarry has a hole in his shoe, then what's left for us peasants?!
RM: Feeling slightly better about my life after seeing Prince Harry with a hole in his brogues today!
The Duke of Sussex also delivered a speech at the wedding reception.