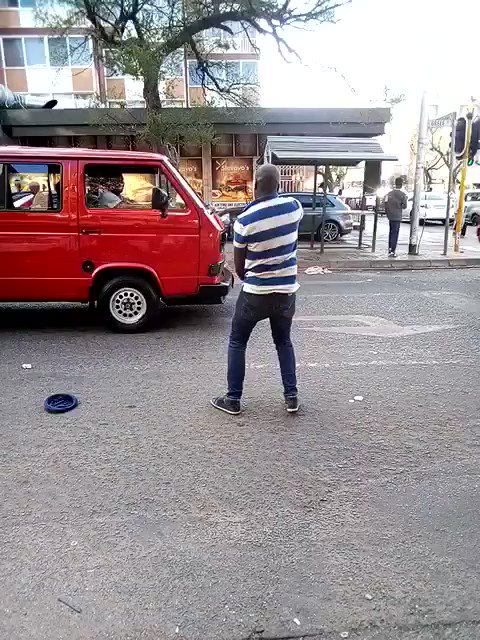 The scores of dance trends that have evolved from Africa and gone global over the years have been numerous. Talk about the Azonto, the Alanta, the Suo and the sensual Kizomba dance, these dance crazes are supposed to be entertaining.But the recently introduced ones have been far from that as they tend to be rather bizarre and dangerous; containing moves that could be harmful.
The following are some of those dance trends;Idibala:South African musician, King Monada's hit song, Malwedhe, has inspired the current "fainting" dance craze under the #IdibalaChallenge, which is now spreading beyond South Africa's borders, having been spotted in Tanzania, Uganda, Nigeria, Kenya and as far as China.Malwedhe which inspired the dance means "illness" in the Bolobedu dialect of the Sepedi language. The dance sees fans falling to the ground and "fainting" when the chorus of the song plays.
The translated version of the chorus is, "When you don't come home, I faint", and it goes on to say, "When you switch off your phone, I faint".People have since taken to social media to post videos of themselves doing the "fainting dance" and "collapsing" when the lyrics play. In schools, construction sites, even in vehicles, fans have jumped on this dance craze raising concerns about its potential to cause injuries.
One Corner dance: The dance was inspired by Ghanaian musician, Kwabena Gyan, popularly known as Patapaa after he released the hit song "One Corner" ahead of a festival in Swedru, a town in the country's Central region. The dance which suddenly developed into an internet challenge, saw excited fans of the song moving their waists while bending down and making gyrating movements on the ground, mostly under various objects in so-called corners. People went further with the dance craze; climbing electric poles and tipper trucks, dancing under cars, and so on, and this raised concerns about safety.
The dance soon attracted many, including celebrities beyond Ghana and in the diaspora. Sadly, as talks about the dangerous nature of the dance began, two teenagers from Ghana died after they were spotted doing the dance whilst riding a motorbike. There were reports of some patrons of the dance also getting injured in the process.
Ladder Challenge: Just 30 seconds of an entire 10 minutes song started a social media challenge in Ghana in 2017 dubbed #FollowTheLadderChallenge."Follow The Ladder To Heaven", a Gospel song by Nigerian Gospel veteran Sister Agnes Iro became the new social media anthem in Ghana and people went crazy about it. Till date, it is not clear how the dance craze started but many attributed it to what they call the terribly edited video for the song. After the video went viral, Ghanaians did their versions and even though they were supposed to be entertaining, many were rather risky