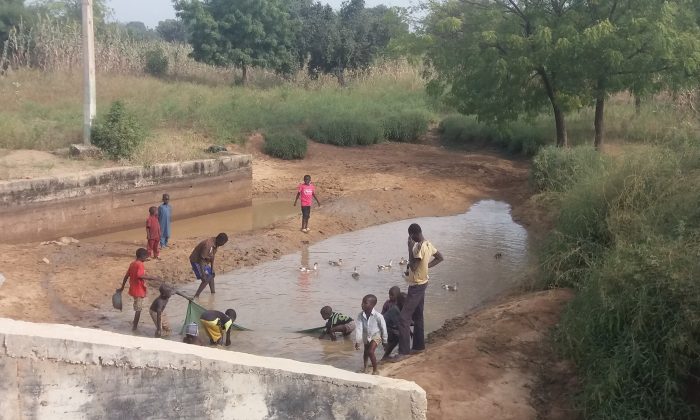 Six-year-old Mohammed from Kano State, Nigeria, has never been able to have a normal childhood. While his peers enjoy a more regular upbringing, Mohammed earns his living by begging on the streets, having lost both his parents at a tender age.
But Mohammed began going to school for the first time on Jan. 8 this year, thanks to the intervention of a non-governmental organization that rescues out-of-school children and places them informal educational institutions. He is among the lucky few to benefit from this approach; however, the initiative has faced opposition from Islamic leaders.
There are over 3 million out-of-school children in the state, according to Kano State Gov. Abdullahi Ganduje. These children, aged 4 to 18, are called Almajiris. They swarm the cities of northern Nigeria with hands outstretched holding bowls, chanting pleas for alms at passers-by. In Nigeria as a whole, there are estimated to be 10 million such children. Almajiri is a derivation of the Arabic word "Al-Mahaajirun," which refers to those who have left their homes to learn about Islam. In Nigeria, the term applies to children training to become Islamic scholars. In recent times, it has come to be used for children begging on the street, who are prone to recruitment by the Islamic terrorist group Boko Haram and others to perpetrate crimes.
"The Almajiris are supposed to be receiving Islamic education from teachers who often lack the necessary financial and moral support, and hence send these children onto the street to solicit alms," Ibrahim Garba, who adopted Mohammed under the Friends of the Community Initiative (FOCO), told The Epoch Times. FOCO is a community intervention to rescue orphaned and vulnerable children in Nigeria. But FOCO, which is sponsored by the Nigerian Catholic bishop Rev. Matthew Kukah, has met with stiff opposition from Islamic leaders in the country. Worried by the social and economic impacts of the Almajiri problem, the Kukah Center, a policy research centre founded by Rev. Kukah, recently announced plans to train the 10 million Almajiris in vocational skills in order to transform their lives. Kukah believes many of the problems in society will be reduced when these children are empowered and gainfully employed. However, a prominent Islamic group, Muslim Rights Concern (MURIC), attacked the initiative on the grounds that it is a plan to convert the children to Christianity.
In a statement that has stirred raging debate, MURIC's director Ishaq Akintola said, "We cannot pretend to be so naïve as to entrust our Muslim children to the hands of Christian gospellers [sic]. As far as we are concerned, Kukah's Almajiri dream is a Trojan horse."Other Islamic groups, such as Jama'atu Nasril Islam (JNI), the umbrella body of Muslim organizations in Nigeria, have backed MURIC on the issue. Aisha Usman, the Kaduna State Coordinator of JNI's women's wing, told The Epoch Times that, although she intimately understands the costs of child begging and destitution, Kukah's initiative is unacceptable.
Usman claims Kukah's approach would cause another religious crisis in the country. Kaduna, her home state, has witnessed many conflicts between Christians and Muslims, which have polarized the population and ended in high death tolls. In Kaduna, Christians and Muslims rarely live together because of this history."If [Kukah] is really worried about the Almajiri issue, like most of us, he can make contributions by giving advice. We want to see his contributions to the orphans and vulnerable children who are Christians. We say no to Father Kukah's Almajiri project," Usman said.
The burden of Almajiri Children
Despite the opposition, initiatives like Kukah's are urgently needed in northern Nigeria, which has lagged behind in literacy rate compared to the south, despite getting requisite funding. The most recent data on literacy published by the National Bureau of Statistics show that the huge gap in educational development between southern and northern Nigeria has not improved 59 years after independence from British rule. Many factors are fueling the rise in numbers of Almajiri children, such as the Boko Haram crisis, herdsmen killings, disease, natural disasters, domestic violence, and rising poverty.
These problems have torn families apart and increased the number of orphans and vulnerable children in Nigeria, estimated to be 17.5 million. Hakeem Hassan, 7, is one of these depressing statistics. He took to the streets when his family could not afford to feed him. His experience symbolizes the child labour Almajiris are subject to in order to survive."I met Hassan on the streets. He dropped out of school because his parents could not afford his school fees. Last year, Hassan was spotted on the street working as a cobbler," said Garba, who is also the project manager of the NGO Transparency and Development Information Initiative.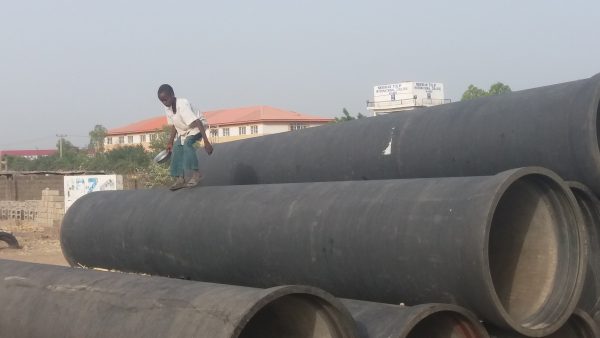 Garba is worried that the opposition to the Kukah initiative will adversely affect children like Hassan, who is determined to succeed in life. He urges religious leaders to stop bickering about the issue but look at it holistically. For him, the adoption of Almajiris by some Catholic groups is not new in the region and has lessened the Almajiris' burden. He cited the cases of some Almajiris adopted by Catholic mission groups in northern Nigeria who have not had to change their religion in the process.
"I am a Muslim, but I condemn in strong terms MURIC's statement to stop a gesture that can change the future of these children. It is unfortunate that people who don't have solutions to these problems are busy trying to stop others who have good intentions," Garba said."Our governments do not have genuine plans for these children and it is annoying that some groups would rather oppose Kukah's initiative than proffer a solution to the Almajiri problem. We should never allow religion to hold us backwards.
The cost of not helping these children will be huge in the future."In his statement, MURIC's Akintola said there are existing Muslim NGOs that could deal with the problem and called on Kukah to join with them instead of implementing his own initiative. He also appealed to foreign donors to fund Muslim NGOs instead of Christian organizations, claiming bias in funding.