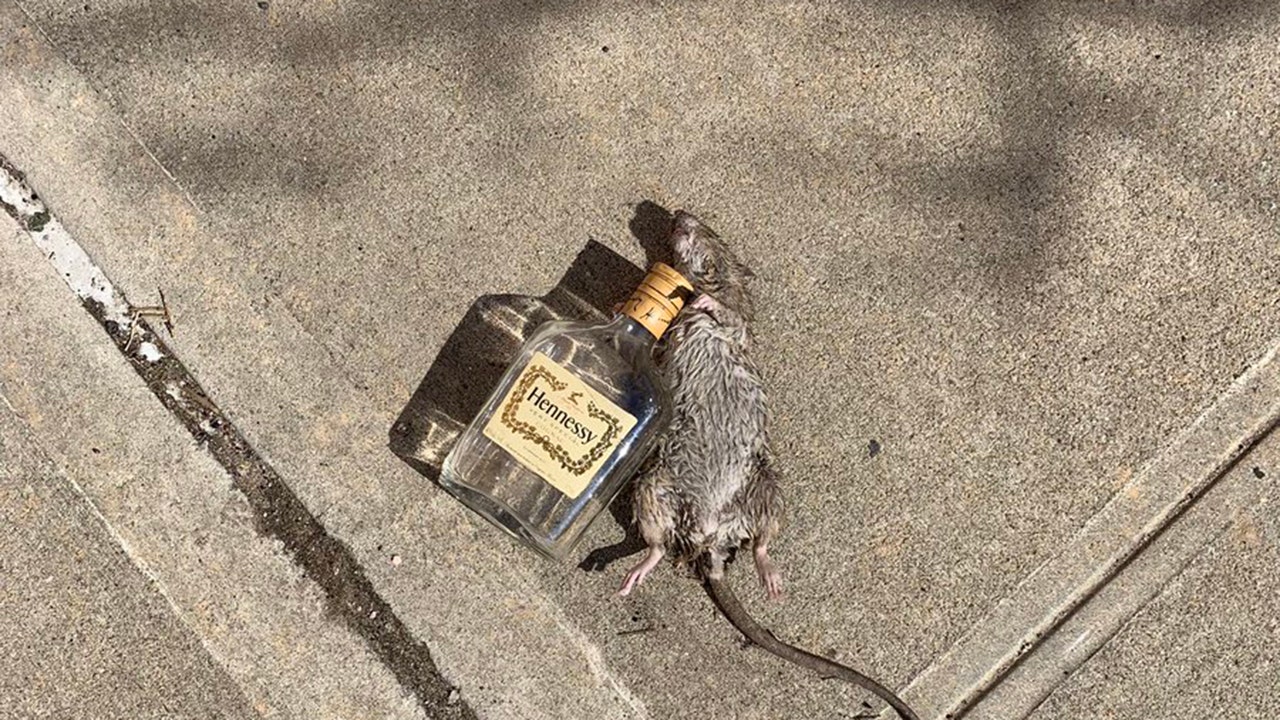 New York has become known for its strange rodent encounters in recent years. First, there was pizza rat, a determined vermin captured on video dragging a slice three times its size down the steps of a subway station in Manhattan. Then there was milkshake squirrel, shown inside a city trash can clinging to a discarded Shake Shack Shake. Now the latest NYC critter to go viral is Hennessy rat. A photo shows the likely dead (or passed out) rat lying on the sidewalk next to an empty bottle of the cognac somewhere in the Bedford-Stuyvesant neighbourhood in Brooklyn.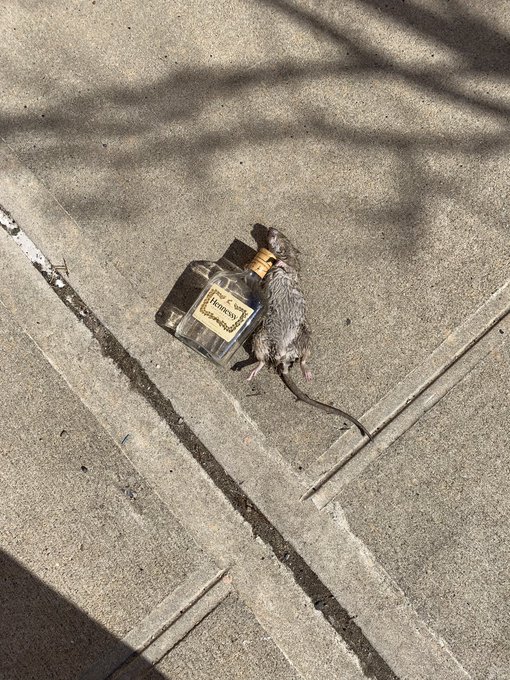 Chris Williamson
✔@CWilliamson44.
Just another day in New York City.
11.2K 4,457 people are talking about this
Just another day in New York City," wrote Chris Williamson, who shared the image on Twitter. In another photo of the famous rodent, the rat is seen lying next to an empty pack of cigarettes as well as the empty bottle.
Comments on the photo were equally amusing."Must've had a hell of a night.""He/she was drinking away the pain from the Knicks' 18th straight loss.""Might need mouse to mouse [resuscitation].""Yo, I use to love Stuart Little, it's a shame how much alcohol can change someone."