Derby matches in football are notoriously feisty affairs, with tempers often reaching boiling point.
However, things went a step too far over the weekend when one player was reportedly attacked with a 'razor blade' during a match. The bloody clash happened during a 1-1 draw between bitter rivals Amed SK and Sakaryaspor in the Turkish third division and saw one player slashed across his neck by an opposing number. Amed SK player Mansur Calar had managed to carry a blade onto the pitch and attacked Sakaryaspor midfielder Ferhat Yazgan twice. The first attempt was during the pre-match handshake when he allegedly took a swipe at the player, and then again during the game itself when he reportedly targeted Yazgan's neck, leaving bloodied slash marks. The 26-year-old shared a photo to his Instagram page, showing the aftermath of the alleged attack.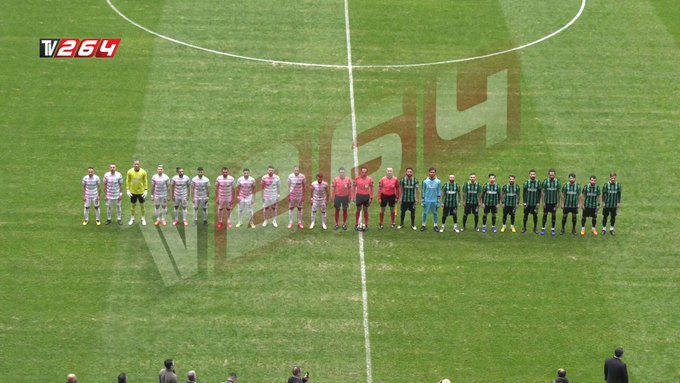 The caption to the picture said: "These football players who put [sic] the field, TFF, I hope you'll see them."Sakaryaspor released a statement today which claimed a brawl broke out in the tunnel prior to the match and that Calar attacked the team's captain during the game, as well as teammate Dilaver Guclu'nun. Unsurprisingly, after watching the footage some fans have taken to social media to share their disgust. One person wrote on Reddit: "That nutter should get a lifetime ban."Another added: "I don't think it's a razor blade, maybe some sort of screw or nail, a razor blade would have left far cleaner cuts. Either way, that f****r deserves a lifetime ban.
Since the incident, Amed SK has denied any claims that the player brought a razor blade of any kind onto the pitch. But this isn't the first time the two teams have clashed violently. Last October Kurdistan said that prior to a previous game between the clubs, Amed SK's dressing room was stormed by a 'mob of rival supporters'.And though no one was believed to have been injured during the scuffle, Amed SK released the footage on its Twitter account and criticised Sakaryaspor for not taking action.Amed SK chairman Nurullah Edemen has come out and condemned the behaviour of the club and its fans, claiming they show an 'ugly, disgusting and immoral nationalistic [attitude]'
.