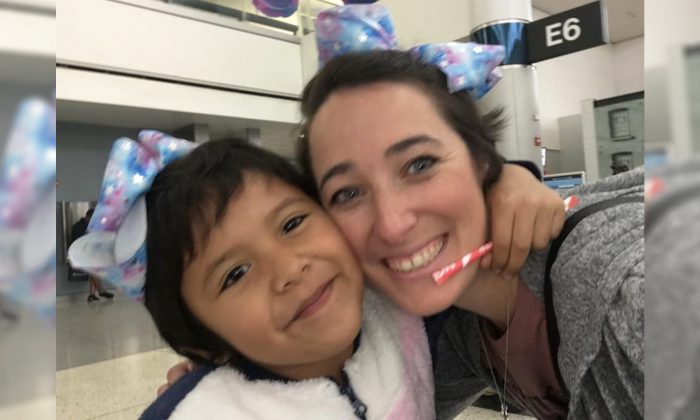 Words cut deeper than any sword, especially when mocking goes too far. To show solidarity toward a student who was being teased for sporting short hair, a school teacher went the extra mile by cutting her own hair short. On Feb. 11, Prisilla Perez, a 5-year-old student at Meador Elementary School in Willis, Texas, was nominated by her kindergarten teacher Sharon Grimm for Willis Independent School District's Student of the Month award for showing bravery during her difficult time. To Grimm's surprise, she was also given a medal in return by Prisilla, for being her hero. Grimm became Priscilla's hero because the caring teacher came to her rescue when she was feeling particularly down. At the start of the school year, Prisilla had no choice but to cut her hair short as she suffered a serious case of lice."Friends started to call her a boy, and those words cut deep," Grimm. Feeling hurt, helpless Prisilla just cried. Thinking her days at school were "not fun" due to all the teasing, Prisilla dreaded attending school. To cover her short hair, the unhappy little girl would insist on wearing a hat in class. Due to her low self-esteem, she would get "stiff and nervous" every time Grimm put her arm around to assist her with school work.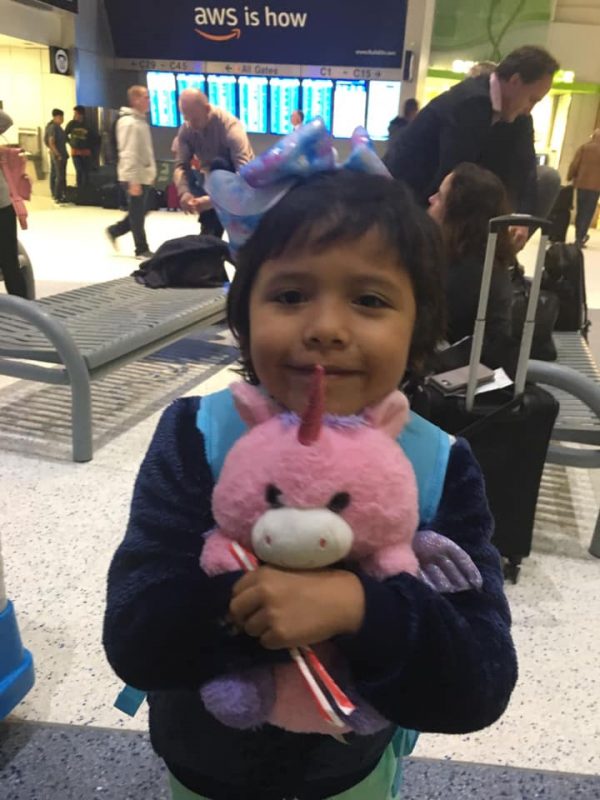 Priscilla's awkward behaviour continued through the entire school year until the day she finally opened up to Grimm"She finally came to me and said that she wanted her hair long and I asked about her hair and she said that it was short underneath her hoodie," Grimm said. Concerned, Grimm made a courageous decision to cut her long locks to twin with Priscilla and make her feel comfortable. "I've never had short hair, and I stressed about it for two weeks before making a decision," Grimm, who took pride of her long hair,. she said in a Facebook Live video, Grimm said: "My students in my classroom are like my children. I love them so much and when they come to school upset and sad because of the way they look, that destroys me as their teacher."Cutting her hair short was surely worth it though because her students loved it. When Grimm came into the class after the winter break, sporting a new hairdo, the students, including Priscilla, we're excited."Mom, Ms Grimm cut her hair!" Priscilla yelled. As a thoughtful gesture, Grimm even bought matching bows so that she and Priscilla could style their hair in the same way.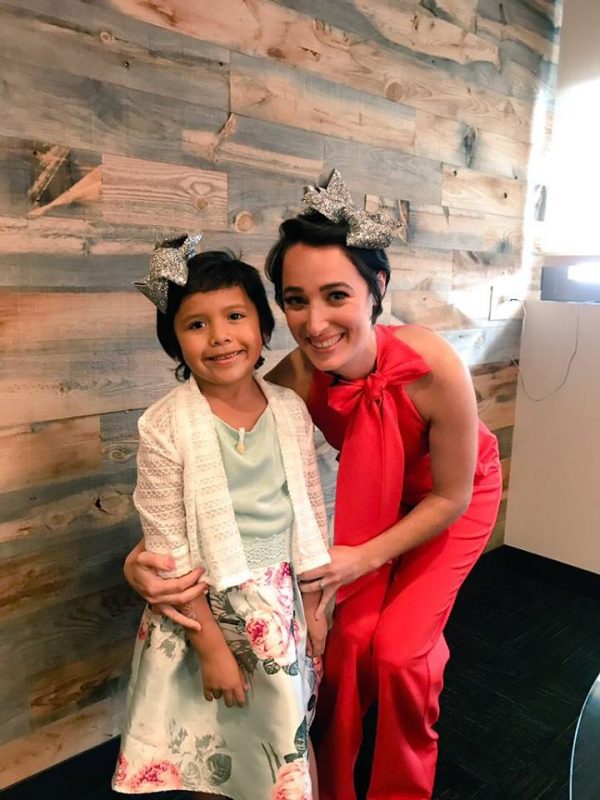 With a similar hairstyle and identical bows, Grimm and Priscilla, who call themselves "Tinkerbell," looked just like twins. Thanks to Grimm's sacrifice, Priscilla has returned to be the happy child she was, and her classmates have learned a valuable lesson about showing love and support."Priscilla is a different person now, and the kids love her hair, too," Grimm said., Grimm revealed that Priscilla told her: "'When I get big like you, I will have friends who will be mean to me, but I will be nice to them just like you.'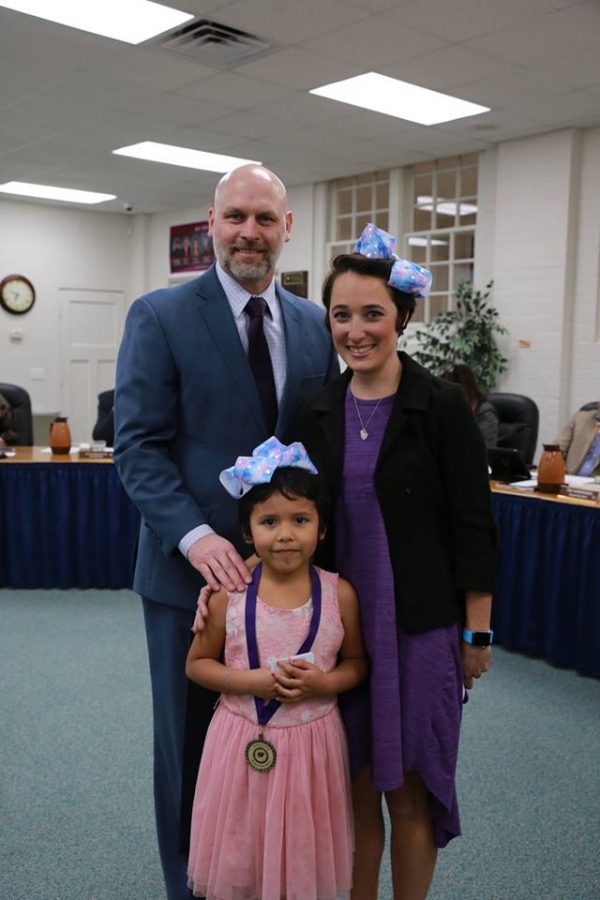 Going the extra mile to cheer up Priscilla, Grimm is truly a wonderful and dedicated teacher. It's no surprise Prisilla's mother, Maria Vasquez, was moved to tears as she learned what the teacher did."I was shocked, I was crying, I couldn't believe it—she did something I wouldn't have the guts to do. I will never forget that," Vasquez said
.