One of the things we always look forward to during the holiday season is feasting on delicious food surrounded by family and friends. These tasty and salivating African dishes usually find themselves on the feast tables of many African homes during Easter.
Easter without jollof rice in an African home just doesn't sound right. Be it fried or coconut rice, it's always guaranteed that rice will be part of the menu of an African Easter feast. Mouth Watering food.
Easter in Ethiopia and Eritrea won't be complete without feasting on some spicy and delicious injera! Why not try it if you're looking for some variety on your menu?
This dish is very popular in Uganda and Rwanda. Matoke is prepared using green bananas. It is cooked and then mashed or pounded. It is usually eaten with chicken, meat or dry fish sauce steamed in banana leaves.
It's totally unacceptable to celebrate Easter in most East African countries without feasting on some delicious nyama Choma (grilled meat).
Enter a Nigerian home this Easter and you're likely going to see eba with stew/soup adorned with assorted meat or seafood on the menu.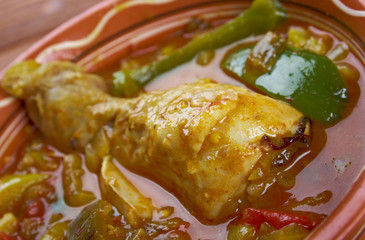 Made with chicken and palm oil, Muamba de Galinha is a very popular dish in Angola. You can take a look at the recipe here just in case you want to try it out this Easter.
Easter in Ghana can never ever be fulfilling without feasting on some delicious fufu or banku
!