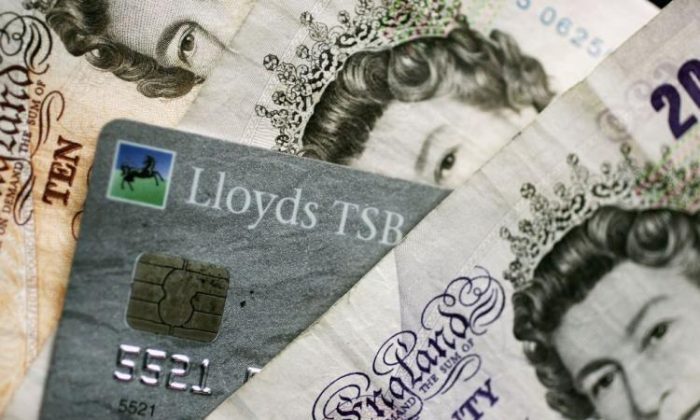 A British woman who collected $112,000 worth of state benefits illegally has been ordered to repay the sum, but not until the year 2977.
Jayne Kitching, 53, admitted to the Grimsby Crown Court that for over three years she unlawfully collected government entitlements that included income support and a disability living allowance. Kitching has been ordered to repay the ill-gotten money but at a rate of just over $10 per month. This pace of squaring the accounts means the amount she owes is scheduled to be repaid in 958 years. According to the Metro, the surprisingly drawn-out rate of repayment was agreed by the Department of Work and Pensions and Her Majesty's Revenue and Customs the British tax authority. Prosecutor Nigel Clive was cited by The Daily Mail as saying that the woman claimed the benefits while living in Spain with her children without telling British agencies she had moved abroad. Clive said British authorities launched an investigation into Kitching's fraudulent claims after receiving a tip from someone who noticed the woman had bragged on Facebook about her plans to move to Spain. The woman's attorney Craig Lowe said his client "is not the most intelligent of individuals and there was no prospect of success. It was only a matter of time before she was caught."The court handed down a suspended prison sentence of 12 months and ordered Kitching to undergo 20 days of rehabilitation. The prosecutor said Kitching has so far paid back just over $500 of what she owes. Judge Abdul Iqbal was cited by The Metro as saying the lenient sentence was "an act of mercy toward her children" and to avoid them having to be taken into state care. Iqbal said, according to the report, "I hope you are thoroughly ashamed of your dishonesty."
Daily Mail U.K.✔@DailyMailUK
Benefits cheat is given 958 years to pay back the £88,000 she defrauded from taxpayers while living in Spain.10 love this
Benefits cheat given 958 years to pay back £88,000 she defrauded.Jayne Kitching has been ordered to pay off the money she claimed while living in Spain at a rate of £7.65 per month. It will take the mother of two, who was spared jail, 958 years to pay it off.dailymail.co.uk
22 people are talking about this
Jayne Kitching is expected to make repayments until 2977.
Benefits cheat given 900 years to pay £88,000 she claimed while living in Spain
Jayne Kitching, 53, claimed income support, disability living allowance and carer's allowance, having failed to tell authorities she had moved to Spain.metro.co.uk