A South Australian bloke has been sentenced to more than a month behind bars after he mowed down a mob of emus with his ute.
Jacob MacDonald uploaded a video of him ploughing through the animals near the Victorian-South Australia border and it didn't take too long for the clip to go viral on social media.
Police began an investigation and eventually charged him last year with several offences including aggravated cruelty to animals.
The 20-year-old ended up killing 10 emus during his rampage, which saw him get up to speeds of 120km/h, and has since been sentenced to 42 days in jail.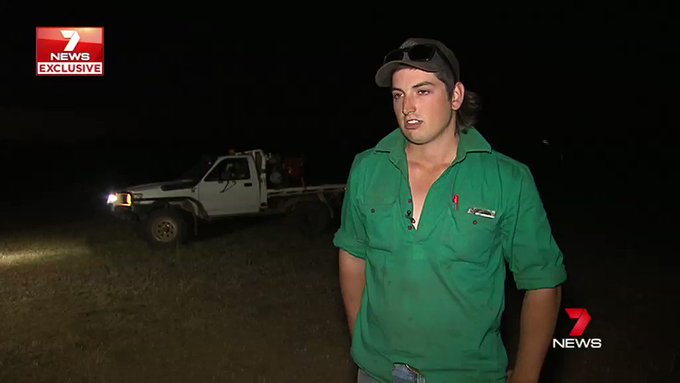 7NEWS Adelaide
@7NewsAdelaide
Speaking exclusively to 7 News, Jacob MacDonald speaks of his regret after being accused of running down a mob of emus in a video that went viral. The 20-year-old has been charged with multiple offences, including causing cruelty to an animal. @laurenrosevj #7News
9
people are talking about this.
Magistrate Michael King didn't hold back during the sentencing hearing, saying to MacDonald: "You received pleasure from inflicting pain on defenceless animals."
When interviewed by Channel 7 last year, the young man said he was prepared to be locked up for his crimes."If that's what I get, that's what I get," Mr MacDonald said.
"It was a mistake it was a silly idea. It's not funny anymore, it was at the time. The biggest stuff up of my life. I'm not proud of it."When the video went viral, a manhunt was sparked trying to find the identity of the man. Several people were misidentified however they eventually nabbed the culprit. RSPCA SA acting chief inspector Cheryl Doudle said: "The RSPCA would like to thank the many members of the community who have reached out with their support and to provide information with regard to the video."The community is understandably outraged and angry about this vision as are we.
"MacDonald, during an interview, said that emus do untold damage to the local agriculture and blamed a relationship breakdown for his dumb decisions at the time. He said the drought has only exacerbated the situation and the reason the emus are on the road is that they're looking for food. RSPCA SA media manager Carolyn Jones added: "We will be trying to establish the identity of this man through any means we can."We are shocked and horrified by the footage, and horrified for animals to be treated in this way as any reasonable person would be. But this is a legal matter that needs to be handled by the appropriate process."