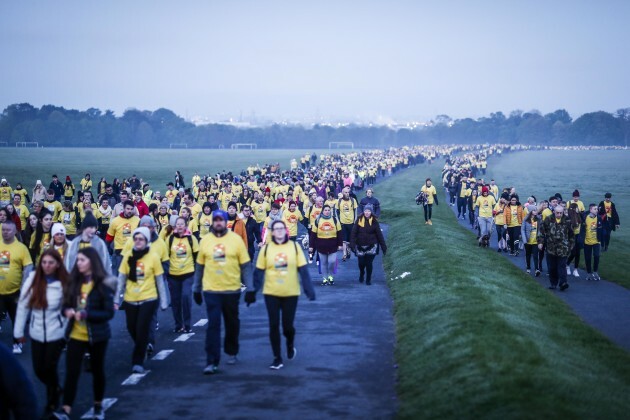 THOUSANDS OF PEOPLE took to the streets and their local parks this morning, in Ireland and across the world, for Pieta House's annual Darkness into Light walk/run.
This is the eleventh year of the event, which last year saw more than 200,000 people out in force to raise awareness of mental health, self-harm and suicide. Organisers say a similar number took part for this year's Darkness into Light.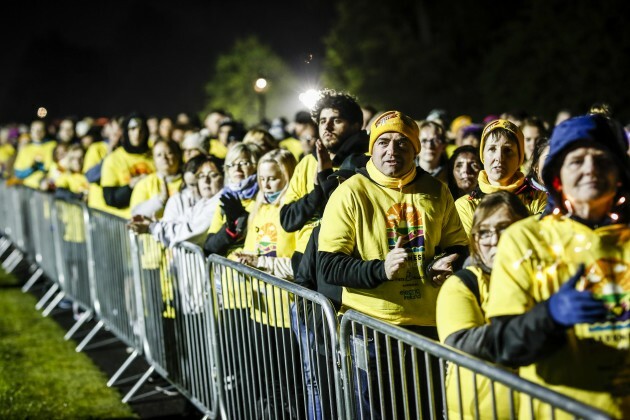 This year over 168 venues throughout the country took part.
Some 19 countries across five continents including New Zealand, South Korea and China got involved this year, with participants hoping to exceed the €6 million raised in 2018.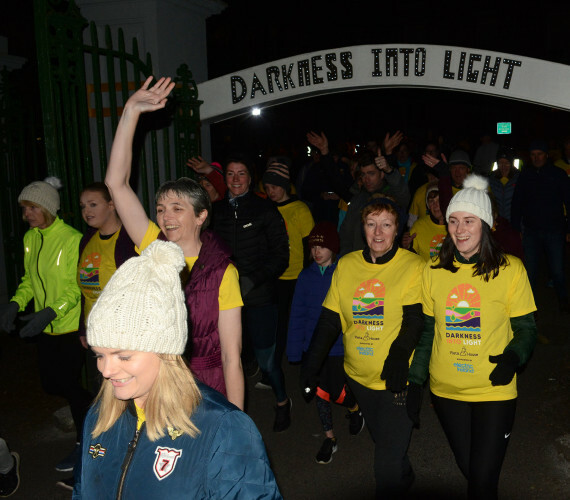 The event in Ballaghaderreen, Co. RoscommonSource: Mick McCormack
Worldwide close to 800,000 people die by suicide every year the equivalent of one person every 40 seconds.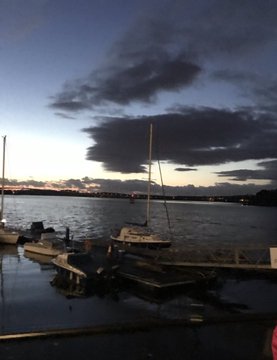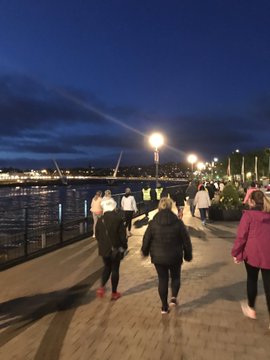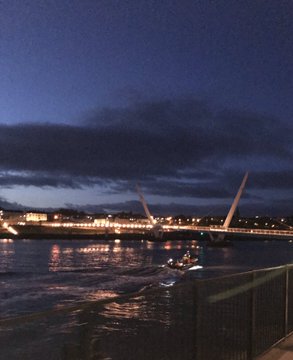 Maria G Lindsay@mariemccolgan
Beautiful and verymoving#DarknessIntoLight walk /run #DarknessIntoLight2019 #Derry
Figures show that 392 people took their own lives here in 2017.
"It's difficult to describe the incredibly hopeful feelings created by Darkness Into Light," Siobhan Leijen, clinical manager at Pieta Midlands said.
Alan O'Driscoll CFP®@AlanOD1977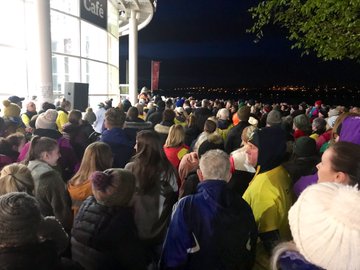 #DarknessIntoLight2019
#DiL19
#ThePowerofHope
#MentalHealth
Great to be up at 4am with so many people coming together in Carrigaline for such a great cause!
"The walk is about far more than just the raising of funds. It brings people together from all over the world every year because the need for change is immense.
"Among those who walk are the people we have been so humbled to assist in their greatest time of need, their families, friends, neighbours and coworkers the list is relentless.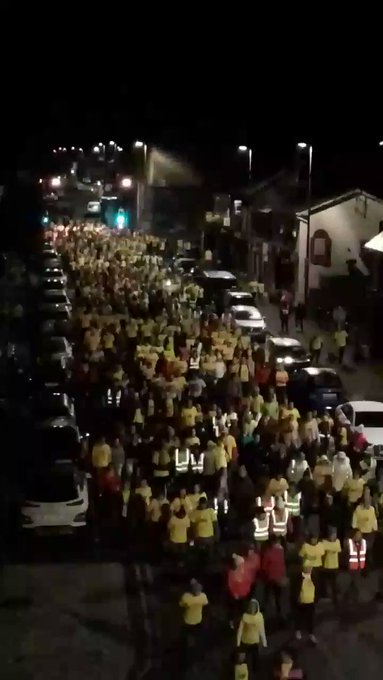 Cathal Geraghty@cathal_geraghty
Great crowd at
#DarknessIntoLight2019
in Loughrea. Well done to all involved.
#hope
#PietaHouse
"Darkness Into Light is unity and true human compassion from one human being to another. It is Hope," she added.
Speaking after the morning's events, Pieta House CEO Elaine Austin that they were very thankful to have so many people take part.
"I want to thank our volunteers, our supporters, our partner Electric Ireland and all the participants for their involvement in this year's event," she said. "However, the journey continues beyond the finish line of the walk. It is vital that we continue to build hope."
If you need to talk, contact:
Pieta House 1800 247 247 or email mary@pieta.ie
Samaritans 116 123 or email jo@samaritans.org
Teen-Line Ireland 1800 833 634 (for ages 13 to 19)
Childline 1800 66 66 66 (for under 18s)