Will Smith has revealed he's still keen to play Barack Obama, should a biopic ever get made.
When asked by Graham Norton while appearing on his show, Smith admitted: "We talked about it..." Smith, who believe it or not is 50, has previously said he'd like to play Obama and that he's even got Obama's seal of approval. Chatting with James Corden back in 2017, Smith said: "I talked to Barack about it," Smith said. "He told me that he felt confident that I had the ears for the role." Harsh. This wouldn't be the first time Smith felt the pressure to such an iconic role while speaking to Norton, he also admitted to feeling 'terrified' at the thought of playing the Genie in Aladdin, a role previously played by the late comic Robin Williams."It was actually terrifying for me getting the first call," he said.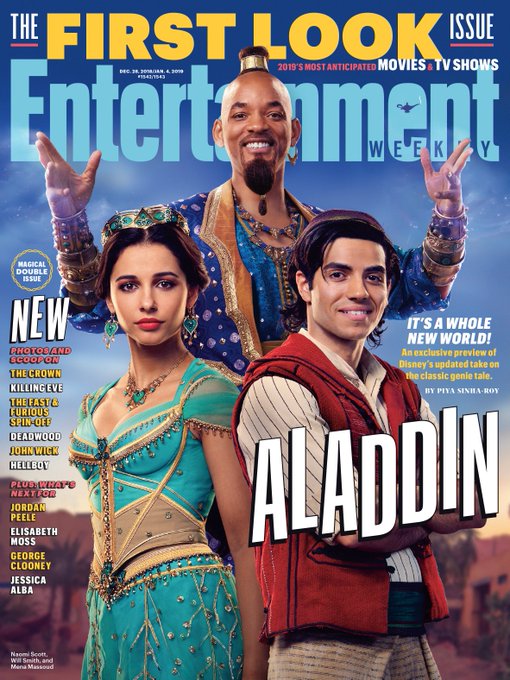 Walt Disney Studios✔@DisneyStudios
A whole new world. Check out the exclusive first look at Disney's #Aladdin on the cover of the newest issue of @EW!
7,014
2,592 people are talking about this
"It was a deep honour being asked, but Robin Williams didn't leave much room for improvement - he revolutionised what you can do in animation."I watched the movie a couple of times and it was only when I started playing with the music and rapping that it gave me an 'in' to maintaining the nostalgia and paying homage to Robin Williams' genie while adding a new flavour."He also opened up about turning 50 and how it's encouraged him to be more adventurous. Smith said: "A huge part of my childhood was marked by fear and a huge part of my drive in life was marked by fear. You can generate great things, you can succeed and win, but you can never really be happy if you're scared."I'd turned 50 and I'd created this wonderful life and this wonderful career, but I felt trapped by being Will Smith - I have kids so I can't do that, or I'm famous so I can't say that or people look at me so I can't behave like that - so part of the bucket list was to give myself the freedom to do all of the things that I had put in my mind that I couldn't do. I'm now being adventurous, and I've always wanted to be that."