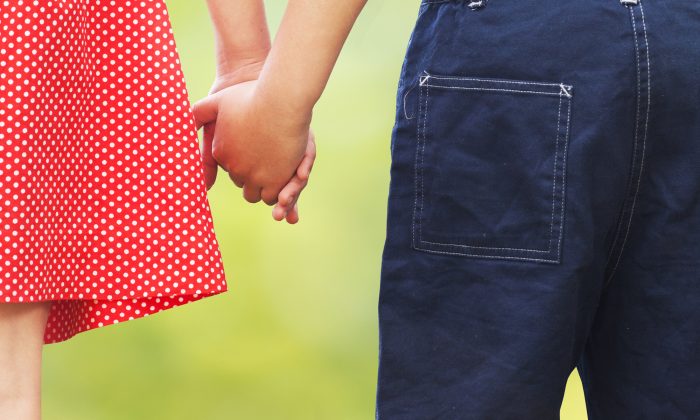 When Kristal Spitler couldn't convince her kids to stop fighting during a trip to IHOP for dinner, she thought she was just doling out a typical punishment
with her edict that there would be no technology for the weekend. The kids were told to spend their time playing outside, where Spitler hoped that the loss of their phones and iPads and TV time would inspire them to play together and get along.
"I said for the rest of the weekend, you're not allowed to have any electronics. You're playing outside and that's it," Spitler explained,. "And that's the reason they were outside."Instead, they came together and showed their true colours upon seeing a neighbour in distress proving that they were lucky to have been outside when they were! Nine-year-old Emma and 7-year-old Josh, Spitler's children from a previous relationship, were playing in the backyard when they heard their neighbour crying out for help. They peered over the back fence but couldn't see him so they hurried inside to let their mom know that someone needed rescuing.
"We were playing a game, and we heard him yelling for help," Josh said. "And we peeked over the fence, but we didn't see him. And we both were very scared."They told their mom that they thought the neighbour had broken his arm. And when she went around to investigate and couldn't see more than his legs peeking out from under a Jeep, she immediately dialled 9-1-1. Together with a neighbour, she'd never met before, Spitler tried to use a jack to get the car off the man which was eventually removed using the jaws of life when paramedics arrived on the scene. Thanks to the children hearing the man quickly, though, his injuries weren't as serious as they could have been if he'd remained trapped, and he was able to come home from the hospital later that day. It was a nerve-wracking event for the children, but it did have a positive outcome on their end as well. Since the dramatic rescue, both Emma and Josh have been spending quite a bit more time outside, away from TV and computer screens!