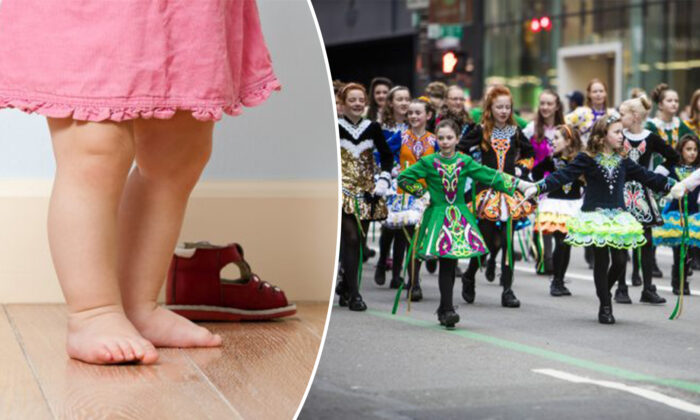 Irish dancing is not easy, as those of Irish descent will attest to, especially when you only bring your dancing skills out once a year on St. Patrick's Day, albeit after a few green beers.
So when you see the video of this young lass incredibly she is just 2 years of age showing the adults just how it's done on the dance floor, you will want to watch her over and over. The tiny tot was videoed dancing the Irish jig after a funeral, as the Irish usually celebrate a person's life and their passing into the next life with a gathering of family and friends. Dance is a big part of their culture, and it certainly comes easy to this tiny one. She doesn't appear to be the least bit shy; in fact, she looks eager to entertain the crowd. Don't you just love the bow she does at the end of her routine? Others her age are often still in nappies; others are still tottering around, still learning to stay upright and dancing the Irish jig would be something far beyond them at 2 years of age. She was sure to lighten the heavy hearts of those who saw her trip the light fantastic that day. We usually associate the Irish jig with St. Patrick's Day, but the Irish actually have a strong tradition of dancing and storytelling, and wakes are usually a fairly happy occasion, as family and friends like to celebrate the life of their dearly departed and wish them luck as they pass into the next life. So it is not unusual to see the family enjoying themselves and appreciating talent such as this very special young girl.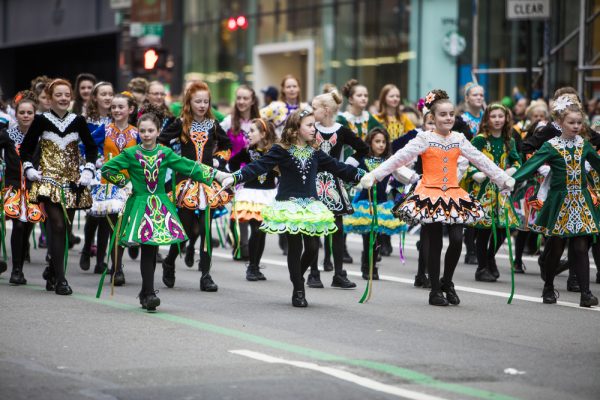 Irish dancing began in the late 18th and early 19th century, but it wasn't until 1994 when Riverdance hit the world stage during the 1994 Eurovision Song Contest that Irish dance was really embraced by others. Jean Butler and Michael Flatley caused a stir with their lightning-fast feet, and 300 million viewers were transfixed. It changed the way the rest of the world viewed Irish dance. It won't be surprising to see our tiny anonymous dancer from the video on the world stage in the future.