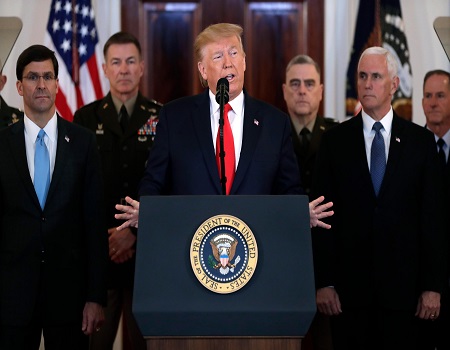 United States President, Donald Trump said on Wednesday says the United States did not necessarily have to use its military power against Iran, in an apparent attempt to defuse a crisis over the American killing of Iranian military commander Qassem Soleimani.
"Our great American forces are prepared for anything. However, Iran appears to be standing down, which is a good thing for all parties concerned and a very good thing for the world," he said.
Trump stopped short of making any direct threat of military action against Iran but said the United States "will immediately impose additional punishing economic sanctions on the Iranian regime" in response to what he called "Iranian aggression."
He, therefore, urged for peace and stability, saying that the US is ready to embrace peace with those who seek it in the address.
Watch the video of the address below.