By now, pretty much everyone knows the importance of "social distancing" while we attempt to slow the spread of coronavirus. However, if you're not exactly sure why it helps, perhaps this video created by LA-based artist Juan Delcan and his partner Valentina Izaguirre can help.
Titled Safety Match, the now-viral animation shows a single line of burning matchsticks, until one matchstick steps out of the line, effectively breaking the chain and stopping the fire (aka the virus) from spreading. The animation was inspired by a similar, viral image, showing a row of burned matches with one match removed from the line, resulting in all of the other matches being saved from the flames. Delcan and Izaguirre have actually been creating animations of matchsticks for some time (Delcan directs and Izaguirre builds the sets). While their other animations depict lighthearted scenarios, the Safety Match video shares an important message. Delcan posted the video on Twitter earlier this week with the following caption: "Do your part and stay home. It's all we can do."As of writing, the video has over 800,000 views on Instagram and over 3,500 shares on Twitter. Even TV personality Katie Couric and actress Olivia Wilde have shared the video, in a bid to better inform their followers. Watch the video below and check out more of Delcan and Izaguirre's animations on Instagram. Want to learn more about how you can help stop the spread of coronavirus? Here's how "flattening the curve" saves lives. This animation by Juan Delcan and his partner Valentina Izaguirre shows the importance of social distancing amidst the coronavirus pandemic. Here are some other animations from their portfolio
.

juan delcan & valentina izaguirre@juan_delcan
Do your part and stay home. It's all we can do.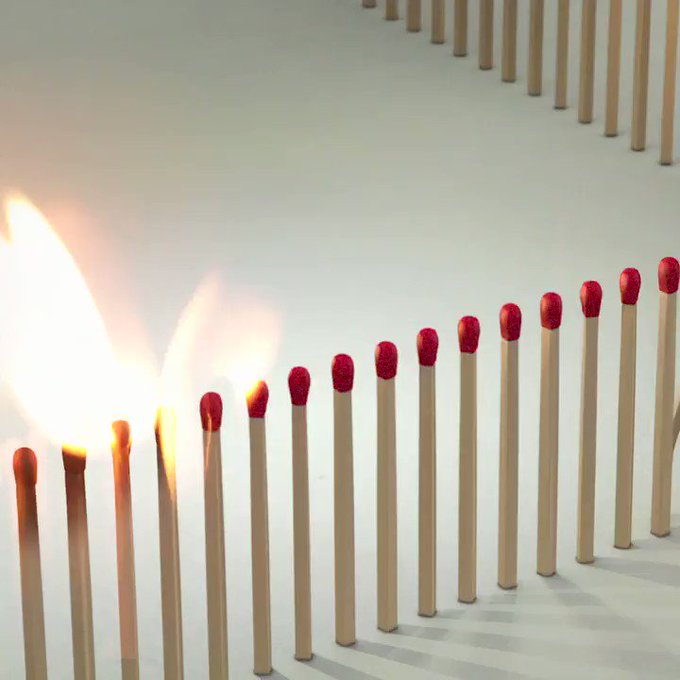 6,999
12:51 AM - Mar 16, 2020
4,060 people are talking about this