Samoa and Kiribati have become the first countries in the world to welcome 2019 celebrating in style with stunning firework displays. Revellers across the globe will be gearing up for one of the biggest nights of the year as thousands gather to watch fireworks and party well into the night. New Zealand celebrates New Year at around 11am, UK time, with Australia following soon afterwards. Incredibly, American Samoa, which is just 163km from Samoa, is the last to celebrate and will have to wait until 11am tomorrow in UK time. Revellers are embracing the wet weather in Sydney as the heavens opened during a huge storm. But with the balmy summer temperatures, the rain didn't dampen any spirits and Australians were seen partying on in the build-up to welcoming 2019.
Children's fireworks in Sydney
Andy Murray gets into the spirit
Andy Murray was pictured getting into the NYE spirit as he donned a pair of novelty 2019 glasses in Brisbane.
New Zealanders celebrate.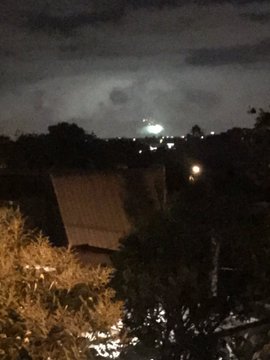 2019 is here! In NZ anyway. We're watching Auckland city centre Sky Tower fireworks from approx 20km away :-) #Torbay #auckland #NYE2019
11:15 AM - Dec 31, 2018, · Auckland, New Zealand
Andrew Martin@AndrewMartin101
Happy New Year from
#NewZealand
#Auckland 2019!
11:24 AM - Dec 31, 2018
New Zealand welcomes 2019
Samoa is officially in 2019
Samoa minutes from New Year
New Zealand is in party mode