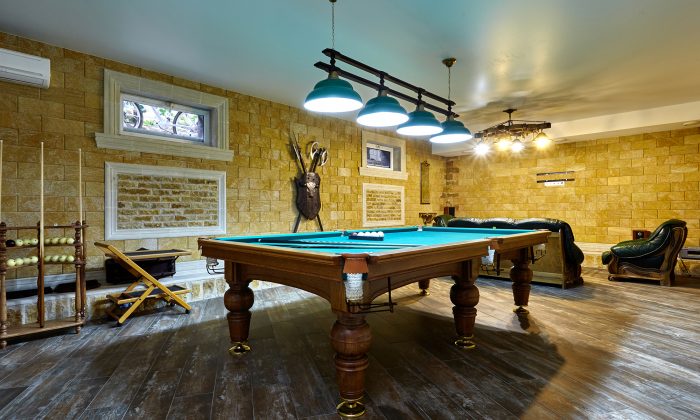 Schon and Jeannie Miller had the kind of basement that most couples dream of. It was perfect for entertaining; they had everything from a pool table and karaoke equipment to a gym set up at their disposal just down a flight of stairs. When Schon realized that his parents were struggling to live independently, though, the Millers realized that family is far more important than a room full of fun things and what they decided to do to their basement as a solution caused more than a few teary reactions!.
Bonnie and George Miller lived independently until they were 87 years old, but Bonnie's failing physical health and George's failing mental health left the couple unable to care for themselves any longer."We had been talking about it with mom for a while because we knew they were leaning on each other with one good body and one good mind. One can't live alone without the other and we didn't want either one to end up in a nursing home," Schon explained the family's timeline for making a decision on new living arrangements was sped up when Bonnie fell, breaking her shoulder. Schon and Jeannie, who have a teenage daughter, looked around for a home in their area that had an already built "in-law suite," which gives older relatives a sense of independence while also keeping them close enough to help out with everyday tasks. They were unable to find a home that fit their needs, though. So instead of looking into nursing home options, they turned to their basement and immediately started to overhaul everything.
"Making room for in-law suite. Must go in a week," the couple wrote in a post on their shared Facebook page, putting price tags on everything from a nice pool table to an Everlast punching bag and a wet bar. After getting rid of all their entertainment goods, they went to town; the basement got a fresh coat of bright paint, a room divider was taken down, and new flooring was put in to give it a nicer feel. The couple got started with the selling of their stuff in November, and it took them until March to get everything ready to go. After months of gruelling work, though, they had a new live-in suite for Bonnie and George. Once it was ready to go, all the Millers had to do was show off their handiwork!
Bonnie can't keep herself from crying as she's wheeled into the new space, which has everything from adaptive restroom accommodations including a wider doorway to make sure that Bonnie's wheelchair can fit through comfortably to a fresh new kitchen."I love you," she said, overwhelmed with joy at how far above and beyond her son and daughter-in-law went to make her and her husband feel comfortable in their new living space."Well, we love you too!" Jeannie is heard saying from behind the camera, filming the tour that quickly went viral. It may not have been what space was initially intended for. But it's clear that for Bonnie and George, this is a space built with love!