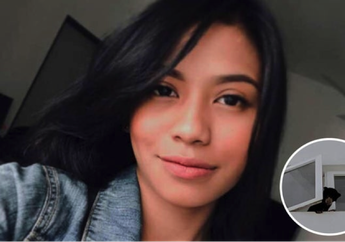 A Malaysian singer who has been arrested for keeping a rare bear in her flat said that she thought she had rescued a dog.
Twenty-seven-year-old Zarith Sofia Yasin was arrested last week after it was discovered that she had been keeping the baby sun bear in her Kuala Lumpur home. The musician, who came to prominence after appearing on TV talent show Rockanova, said that she had found the sun bear two weeks before on the outskirts of the city and took it home in order to nurse it back to health. She even said that she named the bear Bruno and had planned to release it back into the wild rather than keep it as a pet. She explained: "It was night time when I found the bear cub in a weakened state by the side of the road, and I thought it was a dog."I know the bear cannot be reared, it can't be kept as a pet. I only wanted to save the bear, I had no intention of exploiting it."I was worried about sending Bruno to the zoo because the animals there look skinny."It seems as if she meant well, at least. The authorities raided Yasin's flat last week after a neighbour had reported that she might be harbouring the bear, which is thought to be around six months old. The bear cub had been heard roaring out of one of the windows of her apartment. Someone even managed to get a picture of the bear sticking out of the open window. Sure, it's illegal, but it is also really cute. The charges against Yasin carry some pretty harsh penalties as well. If she's found guilty of keeping an endangered animal without a permit, she could face 10 years in prison or a fine of up to 200,000 Malaysian Ringgit (approximately £38,000).
She's also been charged with a second count of keeping the animal in an environment that is not conducive to its comfort and wellbeing. That carries a potential sentence of one year's imprisonment and between 5,000 and 50,000 Ringgits (between £950 and £9,500). Not a cheap mistake, by anyone's reckoning.