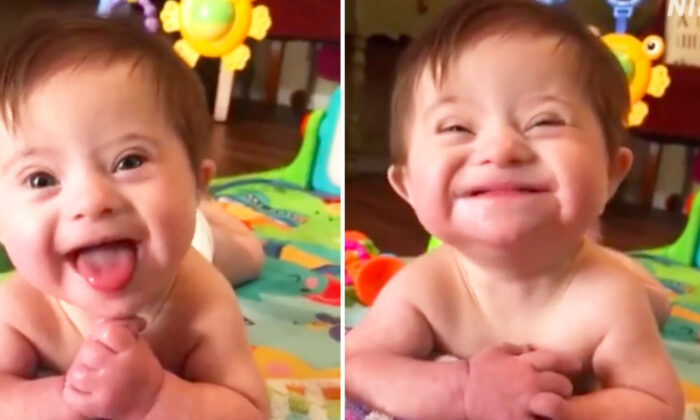 They say a picture is worth a thousand words. A video, on the other hand, maybe worth thousands more.
More than 15.7 million people and counting have viewed a heartwarming video posted by the National Down Syndrome Adoption Network in early October 2019. In the short clip, which is warming hearts around the world, a baby girl with Down syndrome smiles repeatedly at her adoptive mother, who is blown away by the little girl's display of emotion.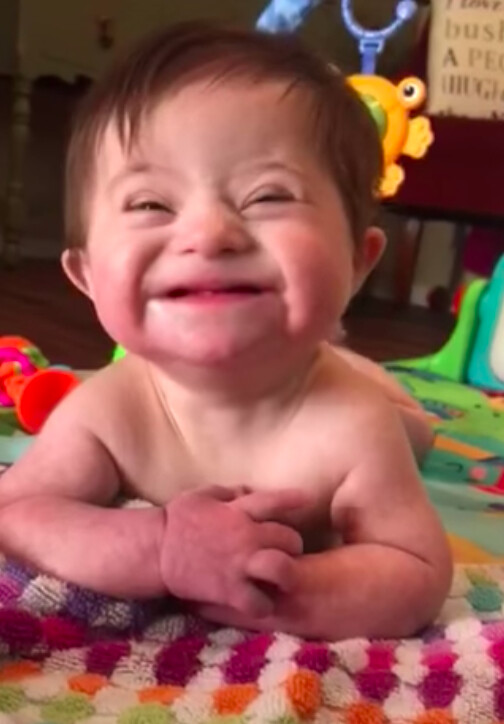 Titled "New smile," the video, shared on Facebook on Oct. 7, shows the baby relaxing on her stomach on a play mat. "How's your day going?" Mom asks, before the baby girl, identified only as "Baby H.," smiles broadly to her mother's delight."I love your new smile!" Mom exclaims, before encouraging, "That is the cutest, can you show me again?"The baby obliges to a now-elated mother."Oh my goodness, I like that new smile!" Mom giggles. The baby, receptive to her mother's encouragement, beams even more beautifully for Mom. It's easy to see why this clip has delighted so many millions of viewers around the world. A true delight.NDSAN is overseen by the Down Syndrome Association of Greater Cincinnati (DSAGC). NDSAN founder Robin Steele was also involved in the inauguration of the DSAGC back in 1981.