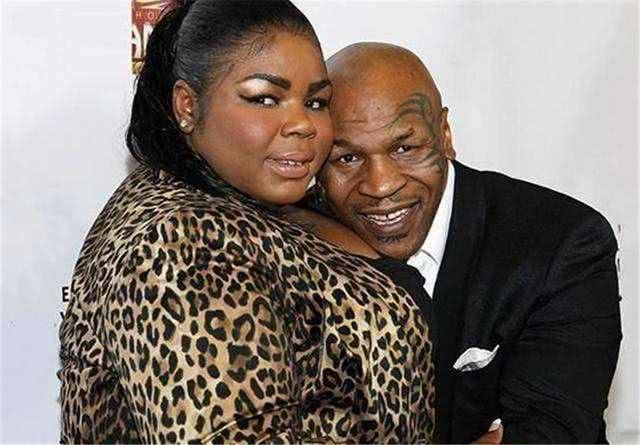 Legendary boxing icon, Mike Tyson has reacted to the viral report that he is willing to pay $10 million to any man that is willing to marry his daughter, Mitchell. According to vexed Tyson, the story is not real. He even threatened to deal with whoever that started the rumour. The boxing legend who was obviously furious, attacked comedian Michael Blackson who sent him a DM, indicating his interest to marry Mitchell and take the whooping sum that he was allegedly offering.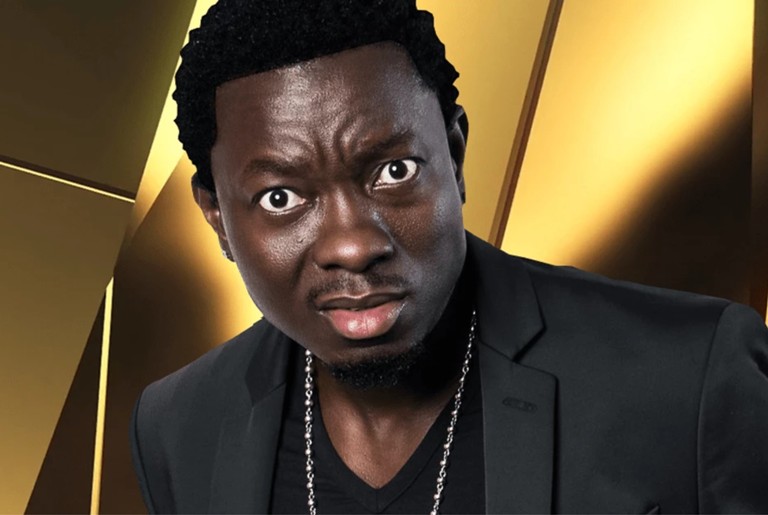 Michael Blackson who only wanted to make a joke out of the report got more than he bargained for as the Tyson came hard on him, threatening to 'knock his black off.' The comedian had started by sharing a screenshot of the news report and wrote: "Where she at? I'll tear her a** up then go shopping plus she's kinda cute."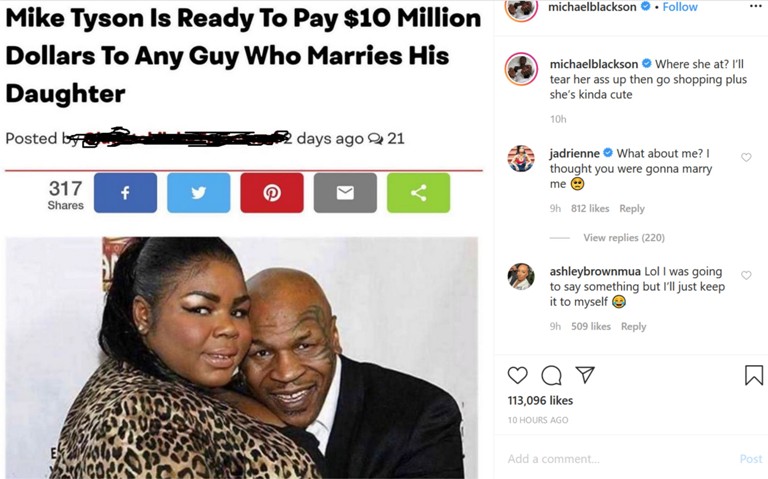 Blackson further amused his followers by sharing screenshots of the message he claims he sent to Mike Tyson to show his interest in his daughter and the reply he got from Tyson. See below.