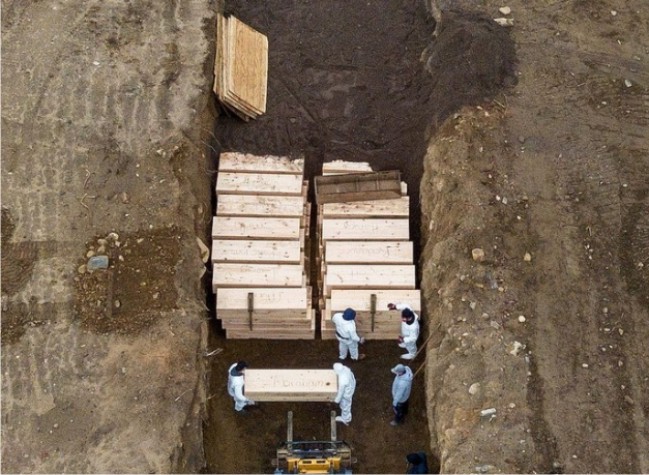 New York is now the epicentre of the world after the state recorded more Coronavirus infections than any country apart from the United States. The number of confirmed cases in New York state increased to 159,937 after 10,000 new infections were recorded in 24 hours.
In comparison, Spain has over 152,000 cases while Italy has more than 142,000. China, which is where the Coronavirus first broke out currently has nearly 83,000 infections.
The United States has 469,450 cases, making them the only country with the larges cases of Coronavirus in the World.
In terms of fatalities, Italy's death toll is the highest with more than 18,000 cases. The US follows with 16,715 and then Spain with 15,300.
In US, New York state's death toll as of Thursday was just over 7,000.
Workers wearing hazmat suits were captured burying dozens of caskets in a mass grave on New York's Hart Island as the number of burials quadruples.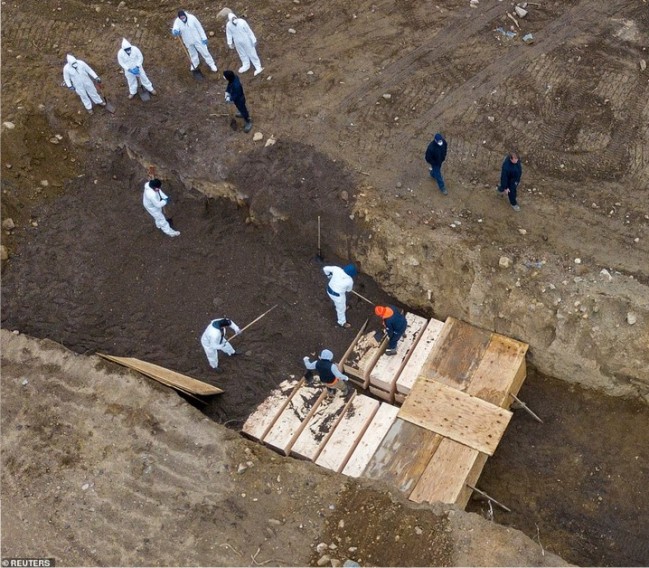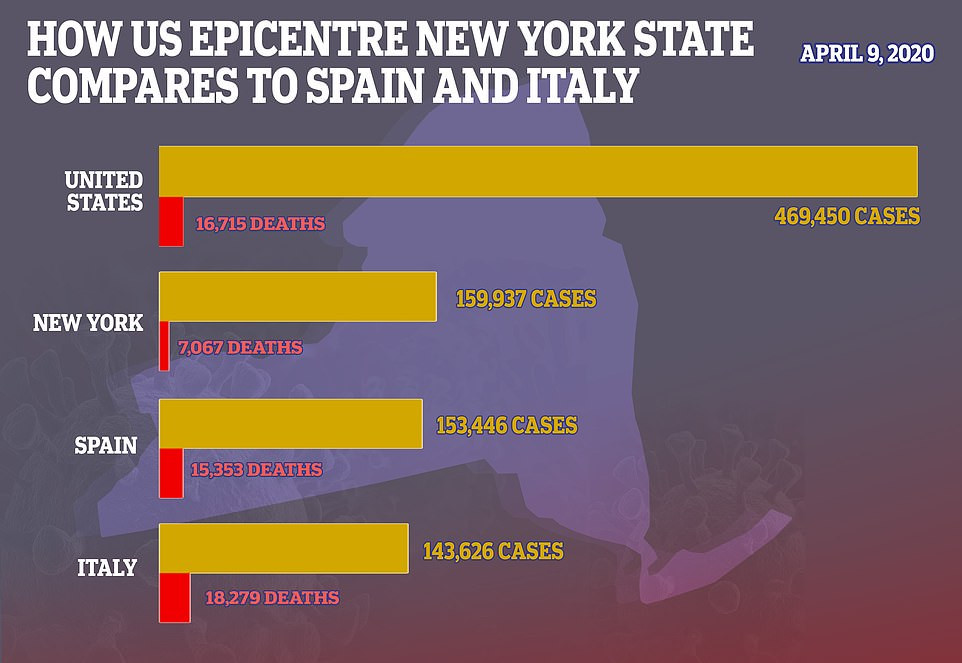 A dozen contracted labourers were seen digging and burying the caskets some of which had names carved on them on Thursday, April 9. The city has used Hart Island to bury New Yorkers with no known next of kin or whose family are unable to arrange a funeral since the 19th century. Typically, about 25 bodies are buried there once a week by Rikers Island jail inmates. That number began increasing last month as the new Coronavirus spread rapidly and the state became worst hit. They are now burying about two dozen bodies a day, five days a week, DailyMail.com reports. On Thursday, officials said they had no choice but to bury COVID-19 patients at the city's cemetery as it deals with the mounting coronavirus death toll and dwindling morgue space. Under a new policy, the medical examiner's office will keep bodies in storage for just 14 days before they're buried in the city's potter's field on Hart Island.