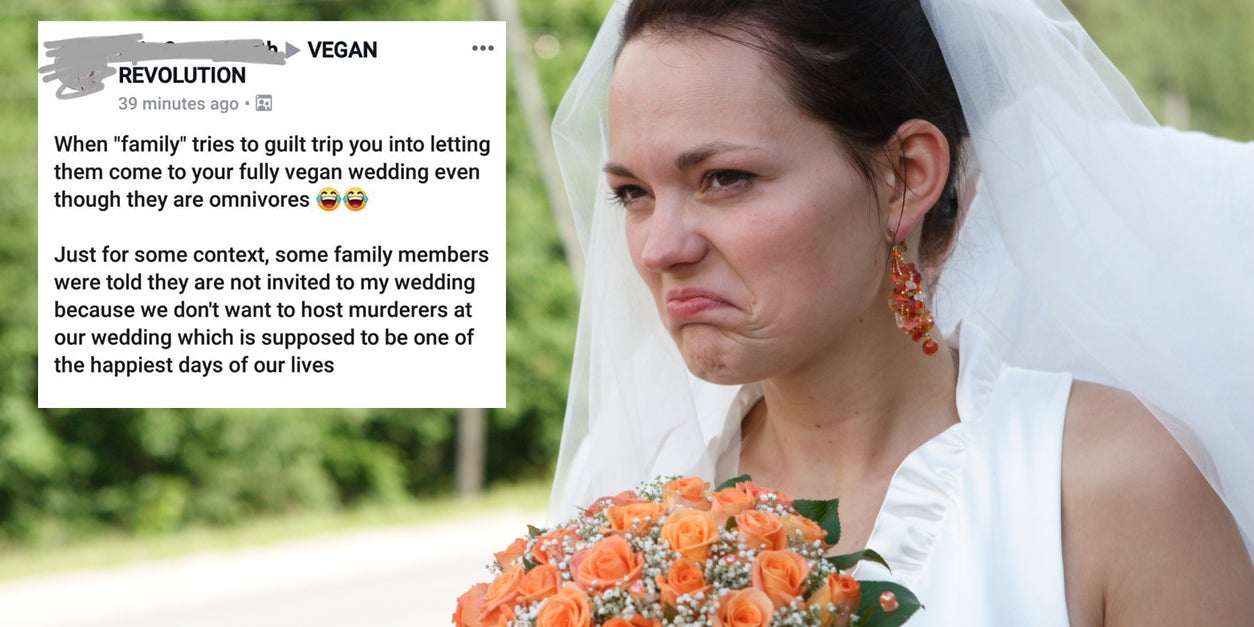 A vegan bride has attracted criticism online after she stopped her own family from attending her wedding because they did not subscribe to the same lifestyle. The unnamed bride posted her story on a Facebook page called 'VEGAN REVOLUTION', where she confirmed that her family had been uninvited as she and her husband didn't want to host 'murderers'.The post was then shared on the insanepeoplefacebook subreddit with the user Gelatin-MonKey adding that the bridal party had also been banned from the event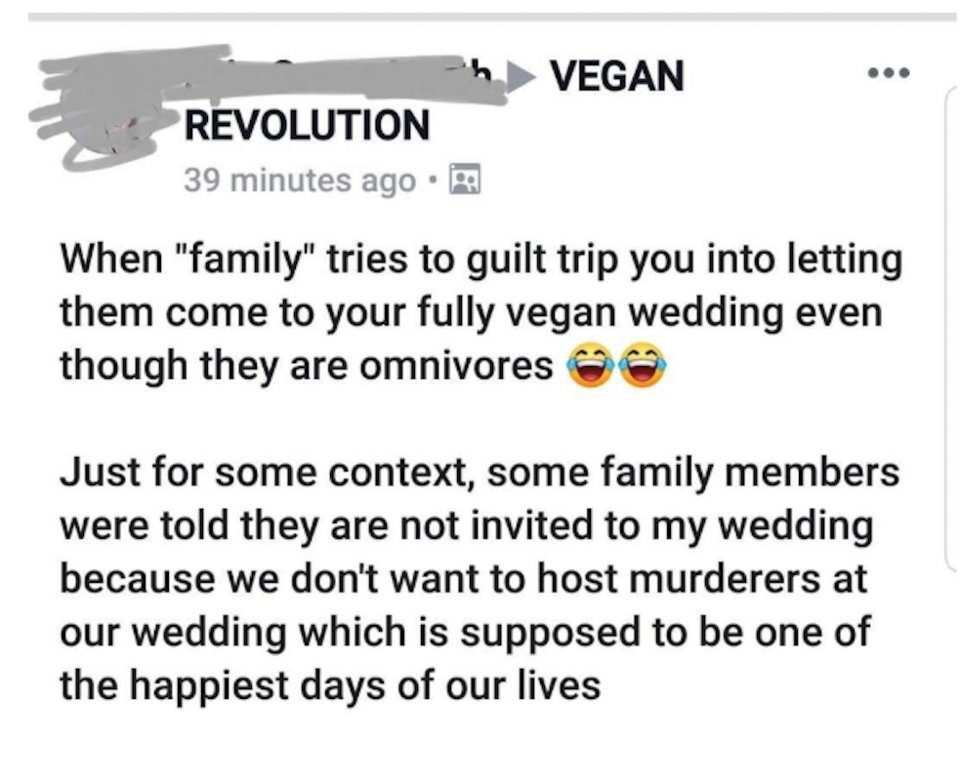 This might have stayed a private matter, but the bride posted something in a Facebook group called, 'Vegan revolution,' asking for advice about her omnivore family guilt-tripping her into hosting "murderers." As for reasoning the bride, who is 20, says even though her loved ones were originally invited and agreed to a vegan menu, she couldn't go forward knowing they would go back to eating meat the next day. She also claims many in her family are anti-vegan and will attack her vegan friends.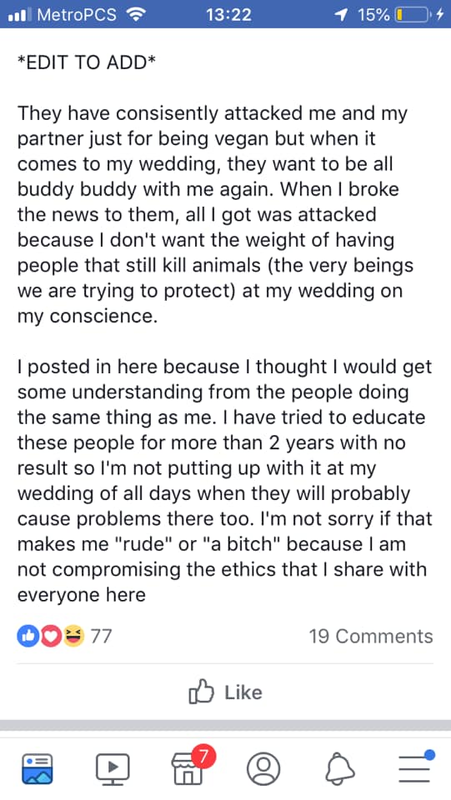 At least one of those family members responded, saying they have been nothing but supportive and are hurt by the bride's decision.