30.9.18
Let this be a lesson to all of us. Sweat, leggings and a fresh

fake tan = recipe for utter disaster.

Yet, we cannot stop laughing at how relatable this is. Eve Mallon from Falkirk, Scotland, decided to save herself time by applying her fake tan before she hit the gym. Little

did she know that what she was doing to "save time" would end up costing her more time. After her quick gym sesh, Eve quickly realised she was LITERALLY branded by Adidas with the logo causing her to sweat off tan in that exact area.

She shared a pic of the ordeal to Twitter showing off her new "leg tattoo" and it is beyond funny. Capturing

the photo "that's the last time I will work out with tan on btw", the picture has got over 3,000 retweets and 33,000 likes.

In fairness this is bloody gas, we just hope "Adidas" was well covered before the night out.
29.9.18
In Iraqi 22-year-old Instagram star modelTara Fares who lived in Erbil, the capital of Iraqi Kurdistan, was shot dead in central Baghdad on Thursday has resulted in a commotion on social media. She was shot at when she was driving in her Porsche convertible through Camp Sarah district in Baghdad. Fares was a fashion trend-setter with a following of 2.7 million. She used to post pictures of her where she sported her tattoos, clothes, hair colours among other things on Instagram. One of the Twitter users said that she fell victim because of her lifestyle and fame. "I am beyond disappointed and hurt after hearing about another tragic loss in Iraq. Tara Fares, a model and social media influencer was gunned down in broad daylight in #Baghdad," said another user. "A young Iraq model was simply enjoying & loving life like other pretty girls. Unfortunately, she got shot & killed by few militants. I am truly heartbroken & saddened by such a tragic news," read another comment. Fans began posting across social media after her death was confirmed, with many celebrating her outspokenness in a country that can still have conservative attitudes towards women.
"Tara's death screams discrimination, lack of freedom and rights," wrote one fan. "Sympathy is not enough
Another tweet came out asking, "This Thursday it was Tara... Next Thursday, who will it be?" An Iraqi satirist, who has been living in exile in Jordon following death threats, Ahmad al-Basheer, condemned the killing. According to news agency AFP, Fares was based in Iraqi Kurdistan. Ahmad said, "Anyone who finds excuses for those who kill a girl just because she had decided to live like most other girls on the planet is an accomplice to her murder."
Ms Fares' body was taken to Baghdad's Sheikh Zaid hospital at
5.45am
local time. Doctors told local media she had died after suffering three bullet wounds.
Iraqi Foreign Minister has ordered a probe into the murder.
The Ankara fabric is the rave around the world right now, not only in Africa. The unique blend of patterns and colours is attractive and exquisite to the eyes, and it has certainly caught the eyes of foreign celebrities around the world. American celebrities have shown that they can mix and blend with style and trends and go with the flow. Below are 11 foreign celebrities that have shown good taste in Ankara styling:
1. Gwen Stefani is a fan of Ankara and she looks great in this simple gown.
2. Gabrielle Union wears an Ankara cropped top and skirt.
3. Solange Knowles looks good in this Ankara shirt and shorts.
4. Rihanna matches her Ankara with a shirt, looking corporate and chic.
5. Former Glee star Amber Riley is beautiful in this simple Ankara gown.
6. Resident Evil actress Mila Jovovich looks ready for a night out in a simple off-shoulder gown
7. Taraji P. Henson is ready for the red carpet in this Ankara gown.
8. Kim Kardashian in this beautiful Ankara print is beautiful.
9. Beyonce is looking great in this mix-match Ankara.
10. Michelle Obama looks beautiful in this full skirt and black top.
11. Nicki Minaj Looks like a doll in her outfit.
Reubenson Chinthuli, an 83-year-old Malawian man on Wednesday, pleaded with Thyolo Third Grade Magistrate Court to divorce his 26-year-old wife over domestic violence.
According to reports, Chinthuli told the court that Zone Kwatani, whom he wedded a year ago, has been assaulting him on different occasions."This woman denies me food. She usually comes late at night without proper explanation. At times when she comes during such late hours, she beats and threatens to kill me with a knife. On one occasion, she pierced a knife on my hand. Please, your worship, save me from this wicked woman. She will kill me," pleaded Chihuly. However, Khatami denied the claims saying her love for her husband was genuine and that she never for once dreamt of any divorce."This is my husband and the divorce won't happen. He should just amend his ways because he is also greedy," said Khatami.
THOUSANDS of angry Britons have signed a petition to demand that the Royal Family pay for Princess Eugenie and Jack Brooksbank's Wedding on October 12. Princess Eugenie and Jack Brooksbank will tie the knot on October 12, but outraged taxpayers are calling for the "House of Commons to urge the Government to commit no public money to the wedding".They are also calling on the Government to "publish a report of all costs to taxpayers".The petition was launched by Republic, a campaign group which works to build support for the abolition of the monarchy. In

full, the petition reads: "This petition calls upon the House of Commons to urge the Government to ensure the highest standards of openness and transparency relating to the funding of Princess Eugenie and Jack Brooksbank's wedding, commit no public funds to the wedding and to publish a report of all costs to taxpayers."Taxpayers were outraged when it was revealed Princess Eugenie's wedding will cost the public in the region of £2million, most of which will be spent on security.The Royal Family is expected to pay for the rest of the wedding and the reception costs.When Meghan Markle and Prince Harry married in May, it was reported the wedding cost in excess of £35million.

Around £31million of this sum was spent on security. The price of Royal weddings allegedly covers officers' overtime pay, holiday cancellations, and requests for extra patrols. The security at the Duke and Duchess of Sussex's wedding was believed to include rooftop snipers, undercover police officers and a "drone destroyer".A Republic spokesperson said: "Charging one royal wedding to the taxpayer is bad enough, but two costly Royal weddings this year is crossing a line."Royal spending is out of control, and taxpayers have a right to know how their money is being spent."If the Royals want to use Eugenie and Jack's big day to shore up support for the monarchy, they have to cover the costs security and all."Two-thirds of the public wasn't interested in Harry and Meghan's big day, and polls suggest support for the monarchy is flimsy at best, yet the Royals have planned another costly wedding, confident their spending will never be held to account. That has to change."Public services are being cut, and councils are struggling. Why are we footing the wedding bills for the richest family in the country?
Some 50 million accounts in Facebook have been hacked due to a security flaw, revealed Friday, the social network, to the image and finances, already seriously shaken by several controversies, particularly around the protection of personal data.

Yet another blunder for the network to 2.2 billion users, which has pushed back the title to Wall Street, which ended down 2.59% to 164,46 dollars.
"The fault has been repaired yesterday (Thursday) evening", said Friday the boss of Facebook Mark Zuckerberg, in a conference call with reporters to provide an update on the situation.
"We do not know if these accounts have been used in a malicious way", he explained, adding that investigations were underway to find out what exactly the hackers had had access to and what they had done.
According to Facebook, "nearly 50 million accounts have been affected directly", that is to say that the attackers were able to access their information on their profiles (names, gender, city…), thanks to the hacking of the feature to "See as", to look at his own profile as if it was another user.
This revelation is yet another ball at the foot of the group and its all powerful CEO, who has already had to face this week the departure surprise of the two officers of its subsidiary, Instagram, against a background of conflict with the house mother.
"Sorry"
Mark Zuckerberg has explained that the flaw had been discovered on Tuesday: "an attacker has exploited a technical vulnerability to steal access tools allowing them to stay in the account Facebook of about 50 million accounts," he said.
These keys ("tokens" in English) allow you to reconnect automatically to his account.
To the best knowledge of Facebook, that "works" with the FBI, the attackers were able to access data contained in the profiles, but without that, they would know what they had done or were doing.
Hackers "have been able to use the account as if they were the owners", noted Guy Rosen, in charge of the "Management product".
"We are sorry", he added, specifying not to know who was behind the attack.
For all that, according to initial findings, the pirates do have, it seems, not used this flaw to make publications on the hacked accounts, or gain access to private messages.
The passwords have not been compromised, nor that your credit card information, assured the company.
For the time being, Facebook has suspended the feature to "See as", and has disconnected the 50 million accounts hacked, leading their owners to have to connect again.
Facebook has extended this far, "as a precaution", with 40 million of additional accounts, including the feature "View as" has been used recently.
Hacking this "shows once again that we are in an arms race," with "constant attacks" designed to steal information," said Mark Zuckerberg.
Confidence-hacked
It is a new misfortune the severity of which remains to be determined precisely for the first social network in the world, which accumulates controversy and criticism for almost two years.
Rohit Chopra, a member of the agency of the regulator in u.s. commerce (FTC),has simply asked for the "answers" via his Twitter account.
"Enough is enough", responded the association for the defence of digital rights Fight for the Future, calling on elected officials to legislate.
These last few months especially, the users ' confidence has already been seriously shaken by several scandals and Facebook crosses the most serious crisis of its (young) history.
The group is criticized to have been used as a platform of political manipulation, especially during the American presidential campaign of 2016, or to have let that slip the data of tens of millions of users without their knowledge to the British firm Cambridge Analytica.
Despite the apology repeated by its leader, including before u.s. Congress, the image of Facebook, born in 2004, has emerged largely tarnished.
And while the scandals had long spared her finances, the giant has seen a sudden tobacco stock unissued in July after it announced a quarterly revenue and a number of users judged to be disappointing.
In addition to these scandals, Facebook had warned there have already been two years that the exponential growth might one day or the other to slow down.
After including Yahoo or even Uber which has paid off this week with a heavy fine the theft of massive personal data is not saving the giants of technology.
Woman's Hour Power List 2018 released its top 40 most influential women in music and a Nigerian made the list. Her name is Chinyere Adah Nwanoku, OBE (born June 1956, London). She is a double Bass player and professor of Historical Double Bass Studies at the Royal Academy of Music. She was a founder member and principal bassist of the Orchestra of the Age of Enlightenment, a position she held for 30 years.
3. Vanessa Reed (PRS for Music)
5. Stacey Tang (MD of RCA Records)
6. Gillian Moore (Director of music at Southbank Centre)
7. Rebecca Allen (President of Decca Records)
9. Chi-chi Nwanoku
10. Maggie Crowe (Director of events at BPI)
Beyoncé came first in a list of the industry's 40 most influential women, thanks to her feminism, activism and empowering musical messages.Taylor Swift, Adele and Dua Lipa were also included on the power list, which was unveiled as part of BBC Music Day.
The top 40 didn't just recognise big-sellers and global stars, making room for the unsung heroes who work behind the scenes to champion women. Third place went to Vanessa Reed who, as director of the PRS Foundation, has persuaded dozens of festivals to sign up to a 50:50 gender balance on their line-ups by 2022. The top 10 also includes Marin Alsop, who became the first female conductor to lead the Last Night of the Proms in 2013, and Chi-chi Nwanoku, who founded Europe's first professional majority black and minority ethnic orchestra, Chinese.
David Zinn has been creating original artwork in and around Ann Arbor, Michigan since 1987. For more than twenty years, he freelanced for a wide variety of commercial clients while simultaneously sneaking "pointless" art into the world at large. His professional commissions included theatrical posters, business logos, educational cartoons, landfill murals, environmental superheroes, corporate allegories and hand-painted dump trucks, and his less practical creations involved bar coasters, restaurant placemats, cake icing, and snow. Now, thanks to the temptations of a box of sidewalk chalk on an unusually sunny day, Mr Zinn is known all over the world for the art he creates under his feet. David's temporary street drawings are composed entirely of chalk, charcoal and found objects, and are always improvised on location through a process known as "pareidolic anamorphosis" or "anamorphic pareidolia." Most of his creatures appear on sidewalks in Michigan, but many have surfaced as far away as subway platforms in Manhattan, village squares in Sweden and street corners in Taiwan. He has achieved global notoriety through sharing on the pages of Facebook, Instagram, Huffington Post, Graffiti Art Magazine, Bored Panda, Central China Television, Street Art Utopia, and Archie McPhee's Endless Geyser of Awesome. His most frequent characters are Sluggo (a bright green monster with stalk eyes and irreverent habits) and Philomena (a phlegmatic flying pig), but the diversity of Mr Zinn's menagerie seems to be limited only by the size of the sidewalk and the spirit of the day.
The Jehovah's Witnesses must pay $35 million to a woman who says the church's national organization ordered Montana clergy members not to report her sexual abuse as a child at the hands of a congregation member, a jury ruled in a verdict. A judge must review the penalty, and the Jehovah's Witnesses' national organization Watchtower Bible and Tract Society of New York plans to appeal. Still, the 21-year-old woman's attorneys said Wednesday's verdict sends a message to the church to report child abuse to outside authorities."Hopefully, that message is loud enough that this will cause the organization to change its priorities in a way that they will begin prioritizing the safety of children so that other children aren't abused in the future," attorney Neil Smith said Thursday. The Office of Public Information at the World Headquarters of Jehovah's Witnesses responded to the verdict with an unsigned statement."Jehovah's Witnesses abhor child abuse and strive to protect children from such acts. Watchtower is pursuing an appellate review," it said. The Montana case is one of the dozens that have been filed nationwide over the past decade alleging Jehovah's Witnesses mismanaged or covered up the sexual abuse of children. The case that prompted Wednesday's ruling involved two women, now 32 and 21, who allege a family member sexually abused them and a third family member in Thompson Falls in the 1990s and 2000s. The women say they reported the abuse to church elders, who handled the matter internally after consulting with the national organization. The elders expelled the abuser from the congregation in 2004 then reinstated him the next year, the lawsuit states, and the abuse of the girl who is now 21 continued. The lawsuit claimed the local and national Jehovah's Witnesses organizations were negligent and violated a Montana law that requires them to report abuse to outside authorities."Their national headquarters, called Watchtower, they control when and if anyone within their organization reports child abuse," Smith said. "Watchtower instructed everyone involved that they were not to report the matter to authorities."Attorneys for the Jehovah's Witnesses said in court filings that Montana law exempts elders from reporting "internal ecclesiastical proceedings on a congregation member's serious sin."The church also contended that the national organization isn't liable for the actions by Thompson Falls elders and that too much time has passed for the women to sue. The jury awarded the 21-year-old woman $4 million for her injuries, plus $30 million in punitive damages against Watchtower and $1 million in punitive damages against the Christian Congregation of Jehovah's Witnesses, another Jehovah's Witness corporation that communicates with congregations across the U.S.The monetary award must be reviewed by the trial judge and could be reduced. A Montana law caps punitive damage awards at 3 per cent of a company's net worth or $10 million, whichever is less. A legal challenge to that law is pending before the Montana Supreme Court. The jury dismissed claims that the church should have reported the second woman's abuse by the same congregation member. Jurors concluded church elders did not receive notice of the 32-year-old woman's abuse in 1998 as she said they did and therefore did not have a duty to tell authorities. The third family member who claimed abuse was not a plaintiff in the lawsuit. The Associated Press generally does not name people who say they are a victim of a sex crime.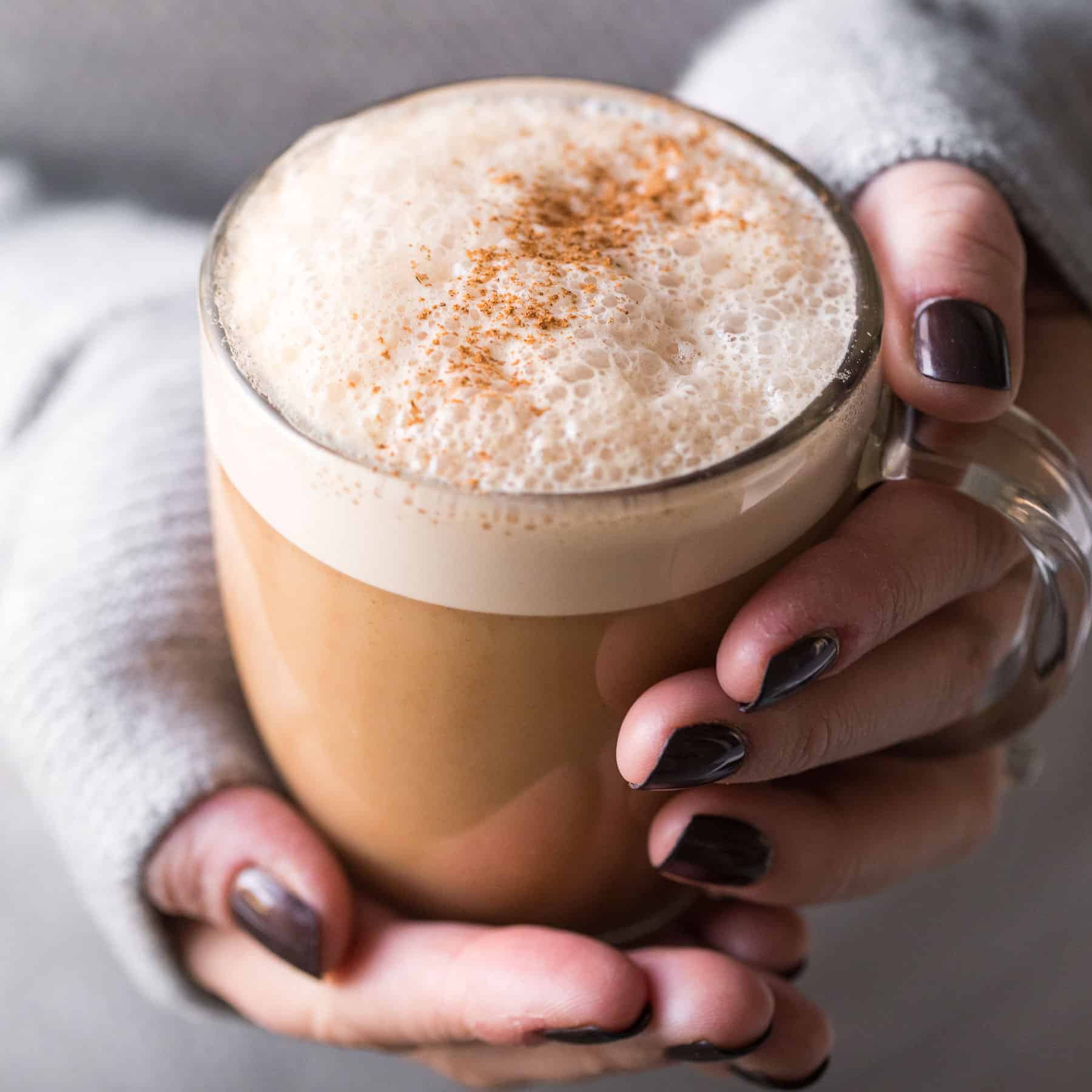 This $999 machine could be one of the most inventive ideas in the world for coffee lovers. With a click of a button, this machine links to an app which prints out natural coffee extract, called Ripple Pods, in any design your heart desires. You can either choose an image from the library or use one of your own photos from your camera roll and in no time your picture is made into foam.
Ripple Maker
This new system can allow anyone to print the most detailed designs on their lattes or cappuccinos. The machine combines 3D printing technology with an ink-jet system to "print out" natural coffee extract.
Your Face Or Mine
Not only can you choose from the vast library of images from the app itself, but you can also submit an image from your camera roll which can instantly be transformed into a foam. The images chosen can be edited, scaled, and, for the Instagram lovers, they can even be filtered. You can also have text added.
The Technical Stuff
The company behind the system, Stem CC, claim the machine takes less than 10 seconds to print the image. So you can sit back and relax whilst the machine creates an artistic masterpiece. The system also automatically adjusts to a range of coffee cups up to 7 inches high and 4.5 inches wide. Making it even easier, the Ripple Maker even connects to your Wifi.No artificial colour is added, Ripple images are produced in 'Coffee Scale' coffee based shades rather than full colour.
Not Only Coffee
The Ripple Maker has its many other uses. Whilst being known for printing foam on the best coffees, in the U.K. the machine has been creating cocktails with a twist. What better way to impress your loved one or even first date than by taking them to a cocktail bar where they can order a drink with their face on it!
Biking at night is an activity that confers both pleasure and fear, depending on how well-lit your area is. Though many riders are careful to attach a backlight or reflective tape, especially when it comes to road riding, it isn't always enough when it comes to visibility. From dead batteries to forgetting your lights altogether, it would be helpful if bike lights could be built right into the design itself. That's why one company is releasing a bike with a front fork that's been fitted with LED light strips. The brainchild of Mission Bicycle, a startup hailing from San Francisco, the new bikes have two strips of LED lights that are built into the frame itself. All you have to do is press a button in order to turn the lights on and off. With about 100 lights total in the strips, the luminosity offered is certainly a game changer. The lights are fully wired into the bike itself, so none of the hardware will get in your way while you're riding. However, if you take a look at the back seat, you'll find that there are a few small red lights situated just under the back seat.
The lights run off a rechargeable battery, which can be accessed by opening the top cap in the headset. The battery is easy to take out and will charge via a USB cord, like all of your other electronics. One of the more exciting features of the bike is that you can also adjust the brightness of the lights, which of course will help to preserve battery life. Mission Bicycles LED fitted bike frames may not let you see in a dark country lane, but they will ensure that other cars and cyclists will see you on whatever path you may be riding down.
Blog's Labels
Africa
(235)
Animals
(209)
art
(17)
cultural heritage
(31)
education
(129)
entertainment
(125)
fashion
(173)
foodie
(150)
good-deed
(117)
kiddies history
(102)
kiddies-technology:
(49)
kiddiesgames
(42)
kiddieshealth
(238)
kiddiesinspiration
(90)
kiddiesport:
(96)
kiddiespost:
(1543)
kiddiesscience
(41)
misdeed
(187)
nature
(55)
news
(255)
opinion
(20)
parenting
(41)
photography
(54)
politics
(22)
religion
(20)
social-issues
(28)
social-media
(205)
traditionalweddings
(69)
weird
(413)